Advertisement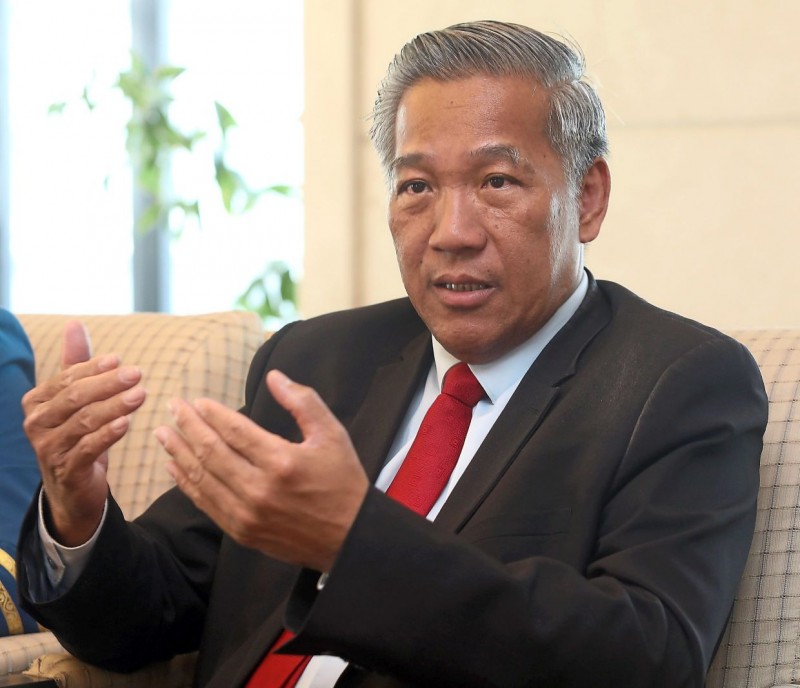 PETALING JAYA: Industry leaders are calling on banks to relax their lending criteria to enable quick disbursement of aid to small and medium enterprises (SMEs) to help them sustain their business through the extended period of the movement control order (MCO).
"This is a crisis. Banks shouldn't be using the normal way to process the applications. Banks are still asking for so much documentation, like three-year accounts, directors' guarantees and all that. SMEs don't have the time to do all this now. Banks should relax some of these requirements.
"That is why we are suggesting to Bank Negara to set up a single window for applications for all the aid under the stimulus package.
"Then Bank Negara can do the approvals according to a set criteria and let the banks do the disbursement, " said SME Association of Malaysia president Datuk Michael Kang.
He said banks have yet to step up to share the risk as lending requirements are still tight.
Many SMEs have said that it is a challenge getting their loans approved under the Special Relief Fund (SRF) and the usual documentation is still needed for banks to process their applications.
Additionally, different banks have set their own terms and conditions for the loan, making it difficult for companies to obtain the amount they need to ride out the MCO.
For example, a manufacturer shared that certain banks have set a limit on the amount that non-existing customers are able to borrow. And given the fluidity of the current situation, some of these criteria are changed along the way.
As at April 12, almost 3,000 businesses have been approved to receive the SRF totalling approximately RM1.46bil, representing 30% of the value of the fund. A total of RM5bil has been allocated to the SRF.
Some have noted that the number of approvals is rather low considering that it is already mid-April and many SMEs only have cash flow to last for 1-2 months.
"The drawdown needs to happen now. Banks are not acting fast enough. If the disbursement is slow, it defeats the whole purpose of providing SMEs with relief, " said an industry observer.
Kang added that the loan amount approved by banks so far has been low.
"The cap for SRF is RM1mil for the application. But banks are only approving about RM100,000 to RM200,000, and even that, they are taking so long. SMEs need money now to settle their cash flow.
"If SMEs still can't get the funds by the end of the month, many of them will close for sure. This will lead to bankruptcies but it's such a waste for companies to declare bankruptcy for such a small amount, " said Kang.
Ironically, the SME sector was the darling of banks not so long ago given their growth potential before the outbreak of the Covid-19 pandemic. Granted, the sector may be higher risk now as some companies are clinging to the edge.
But Kang said it was high time that banks share the risk with businesses in this situation.
"So we are trying to ask Bank Negara to step in, " he said.
In a statement last week, the Association of Banks in Malaysia said financial institutions had approved about 1,300 applications under the three facilities (Special Relief Facility, Agrofood Facility, Automation and Digitalisation Facility) of BNM's Fund for SMEs as at April 2. These amounted to RM682mil.
"This is in addition to the other financing provided to SMEs by the banks under their own financing schemes, where for the first two months of the year banks have disbursed RM42bil of financing to SMEs.
"Being in the business of lending, our member banks are cognisant of the importance of business continuity for this segment and are ready to assist and provide access to financing for eligible SME borrowers.
"In light of the current MCO, our member banks are still processing loan applications, though remotely, and accordingly there may be longer processing times for loan applications, " it said.

Source : https://www.thestar.com.my/business/business-news/2020/04/16/banks-asked-to-relax-lending-criteria-for-smes