Advertisement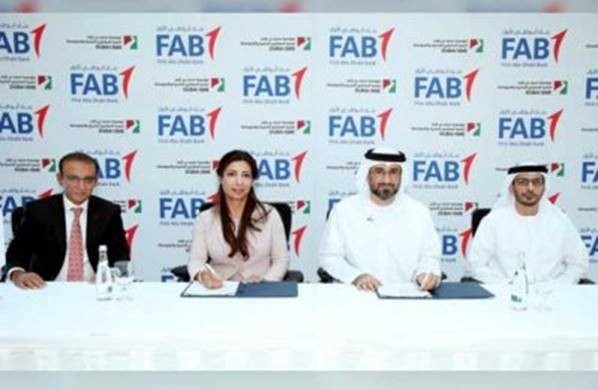 The Mohammed bin Rashid Fund (MBRF) of Dubai SME and First Abu Dhabi Bank (FAB) have formed a partnership to launch a new receivable financing programme for Emirati-owned SMEs in Dubai, said a report.
MBRF of Dubai SME is the agency of Dubai Economy mandated to develop the small and medium enterprise (SME) sector.
The memorandum of understanding (MoU) was signed at FAB's Sheikh Zayed branch in Dubai, by Abdul Basit Al Janahi, CEO of Dubai SME, and Hana Al Rostamani, group head of personal banking at FAB, in the presence of senior officials from both parties, added the Wam report.
Under the agreement, FAB will offer Dubai SME Emirati-owned suppliers with an easy and tailored solution to secure financing against sales invoices.
In addition to settling payments, the programme will offer Emirati entrepreneurs with preferential rates, and a wide array of FAB's suite of Business Banking products and services.
Basit said that the partnership with FAB is a significant opportunity for Dubai SME Emirati-owned suppliers to benefit from the diverse financing options increasingly available in the UAE.
"Dubai SME has supported the growth and expansion of 7,000 startups since 2002. We also enable our member SMEs to benefit from government contracts and the net value of contracts thus facilitated by Dubai SME now stands at Dh5.2 billion," he added.
Source: http://www.gdnonline.com/Details/649025/Dubai-SME,-FAB-partner-to-facilitate-receivable-financing-for-SMEs