Advertisement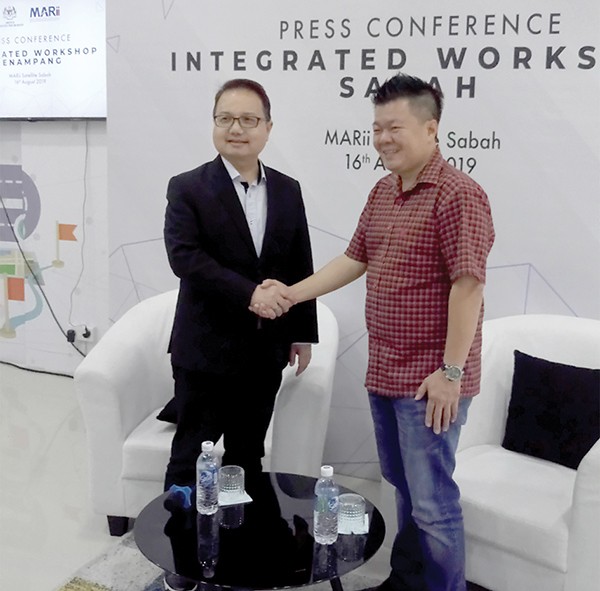 PENAMPANG: An integrated workshop (i-Workshop) that offers automotive entrepreneurs of small and medium enterprises (SMEs) the opportunity to expand their business and reach a wider market will be set up in the district soon.
The workshop, an initiative of the Automotive, Robotic and IoT Institute (MARii) in collaboration with Great Plus Autoparts Sdn Bhd, is expected to be ready early next year.
MARii Chief Executive Officer Datuk Ts. Madani Sahari said the i-Workshop is a hub that will bring together 10 to 15 vehicle workshops comprising local automotive SMEs under one roof.
"i-Workshop will bring together automotive expertise and services under one roof such as service and repair centres, tyres and rims, automotive engineering works, motorcycle-based services, as well as spare parts," he told a press conference here on Saturday.
"The construction (of the i-Workshop) will be handled by Great Plus Auto and the only thing they (entrepreneurs) have to pay is rent. Expensive components and equipment such as dyno will also be included in the construction," he said.
"The concept behind the i-Workshop is unique and it lowers barriers to entry for entrepreneurs venturing into the after-market sector.
"Many of us are highly skilled but sometimes market entry is too expensive and it is difficult to be an entrepreneur," he added.
The i-Workshop is also part of the Malaysian International Trade and Industry Ministry (Miti)'s initiative to help aspiring entrepreneurs in Penampang.
"So it's a start for 10-15 entrepreneurs. If we can build three i-Workshops, we can create at least 30-45 new entrepreneurs," said Madani, adding that the i-Workshop opens opportunities for Sabahans to expand their business portfolios, giving them more access to a wider market reach.
"Access to more jobs and businesses will also be available to the after-market community in Sabah," he said.
A complete automotive solution under one roof, the i-Workshop also offers lifestyle services such as hairdressers, laundry and eateries, which cater to the convenience and entertainment of its future patrons.
The i-Workshop will also have a spare part centre which will supply to interested automotive businesses all over Sabah at a competitive price, as they will deal directly with suppliers without going through intermediaries.
"With competitive prices, it will benefit both entrepreneurs and the customers, as it may yield a wider profit margin yet still maintaining a reasonable price for customers," said Madani.
Meanwhile, Great Plus Auto Parts Chairman Datuk Chee Chi Vun said the i-Workshop will be developed on a two-acre site located less than 10km away from the Kota Kinabalu City centre.
"It is a location that is highly accessible and has potential for larger expansion in the future," he said.
The i-Workshop is expected to be ready in six months and during this period the selection process of the future entrepreneurs will commence.
MARii is an agency under Miti which serves as the focal point, co-ordination centre and think tank for the nation's automotive industry with a function to enhance technology, human capital, supply chain, market outreach and after-sales capabilities of all automotive stakeholders and ecosystems.
Source: http://www.dailyexpress.com.my/news/139506/integrated-workshop-in-p-pang-soon/