Advertisement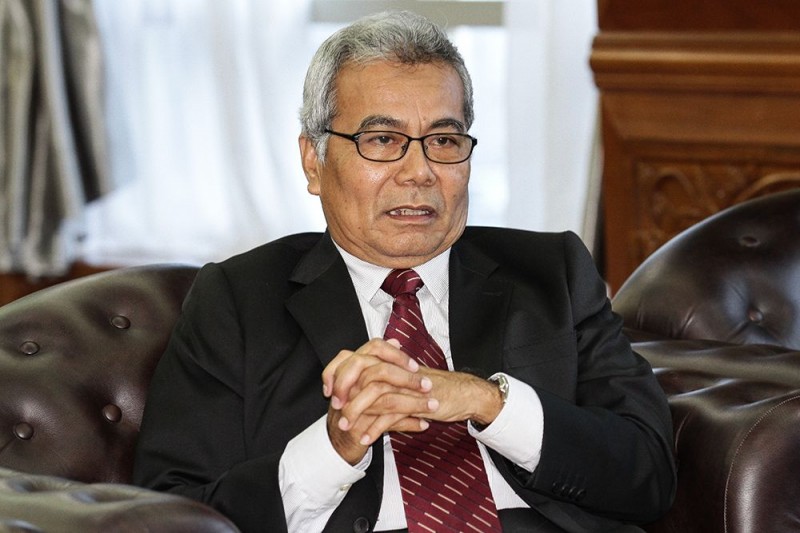 ALOR GAJAH, Sept 29 — The Ministry of Entrepreneur Development is targeting to boost the small and medium enterprise (SME) sector's contribution to the nation's Gross Domestic Product (GDP) to 42 per cent next year from the current 37 per cent.
Its Minister, Mohd Redzuan Yusof said although the target was not very encouraging, the ministry was confident that it could be achieved if SME entrepreneurs were to start preparing themselves, especially in facing the fourth industrial revolution (Industry 4.0).
He said the number of Bumiputera entrepreneurs in the SME sector has increased, thereby boosting the nation's economic growth.
"If SMEs in other countries such Europe could contribute more than 50 per cent to the GDP of their countries, we are confident that the target to increase our SMEs contribution by five per cent is realistic and achievable," he told reporters after officiating the Student Entrepreneurs Convention (KUS 1.0) here today.
Themed "Paradigm Transition of Student Prodigies", the two-day event was organised by University College Agroscience Malaysia (UCAM) with the aim of equipping graduates with entrepreneurial skills.
Present were Rubber Industry Smallholders Development Authority (Management and Corporate) Deputy Director-General Abdullah Zainal and UCAM Vice-Chancellor Prof Datuk Dr Faridah Hanam Mohd Rashid.
Commenting on the 2019 Budget, Mohd Redzuan, who is also Alor Gajah Member of Parliament, said he hoped the budget, which would be tabled in November, would take into account allocations for SME entrepreneurs in order to motivate them to expand their business.
"Let's not mention the amount needed, but let's maintain the facilities and allocations as provided by the previous government, but improve the management system so that they (can be disbursed) more efficiently and effectively.
"If a local entrepreneur is capable of supplying drone equipment to more than 20 countries, that's good enough as the technology created enables him to succeed as an entrepreneur, thus boosting the nation's economic growth," he said.
Mohd Redzuan said the Pakatan Harapan government was committed to championing local SMEs through various initiatives to enable them to become more competitive and on par with other global entrepreneurs. — Bernama
Source: https://www.malaymail.com/s/1677770/ministry-aims-to-boost-smes-contribution-to-gdp-to-42pc