Advertisement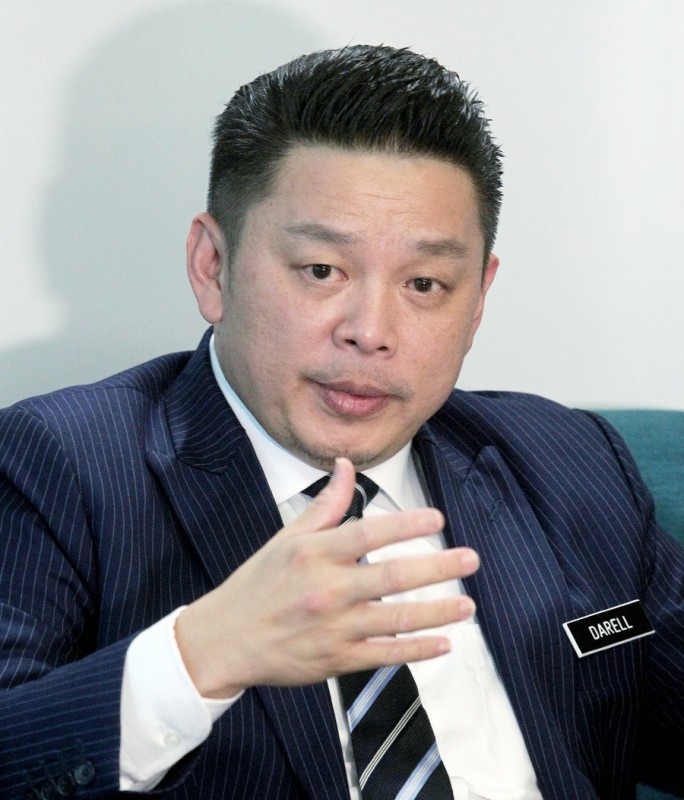 KUALA LUMPUR: Small and medium enterprises (SMEs) posted a growth of 7.2 per cent to RM435.1 billion in 2017 (2016: 5.2 per cent), across all major economic sectors including services, manufacturing and agriculture, International Trade and Industry Minister Darell Leiking said.
He said SMEs' gross domestic product (GDP) contribution to the country's GDP increased to 37.1 per cent in 2017 from 36.6 per cent in 2016.
"Come 2020, the SMEs' plan to contribute 41 per cent to the country's GDP will be achieved, exports will hit 23 per cent and employment 65 per cent," he told reporters during a media briefing on the SMEs' performance for 2017 here today.
Darell said going forward, SMEs were expected to assume a greater role, not only as an enabler but also as a key driver of growth.
He noted that in the last 14 years (2004-2017), real GDP growth of SMEs had consistently outperformed the overall economy, averaging at 6.6 per cent compared with 5.1 per cent growth for the overall GDP.
"In terms of exports, the SMEs recorded a higher growth of 7.9 per cent in 2017 compared to 7 per cent in 2016, due to higher commodities exports such as palm oil and rubber as well as manufactured products, particularly electrical and electronics," he said.
Asked if SME Corporation Malaysia would be maintained under the ministry, Darell said: "Yes, of course.
"It is an entire bloc of us. Each one in the Ministry of International Trade and Industry has a role to play, so it is a component that should not be taken away and we would ensure that it is kept within our family first."
It was reported earlier that key economic departments and government-linked investment companies, previously chaired or under the supervision of the prime minister, are likely to be placed under the Economic Affairs Minister Datuk Seri Mohamed Azmin Ali.
The Economic Planning Unit, Khazanah Nasional Bhd, Ekuiti Nasional Bhd, Lembaga Tabung Haji, Federal Land and Development Authority, Majlis Amanah Rakyat, and SME Corp are heavily linked with the move to the Economic Affairs Ministry.
Meanwhile, SME Corp Chief Executive Officer Datuk Hafsah Hashim said based on the third quarter 2017 SME Survey conducted by the corporation, SMEs continued to experience rising cost of doing business with more than two-thirds (69 per cent) out of the total respondents of 1,469 cited an average annual increase of 20 per cent in their operating cost.
"The cost hike was mainly due to the higher prices of raw materials and other input costs, utility bill, cost of fuel and gas for transportation, as well as higher salaries and wages," she said.
Source: https://www.nst.com.my/business/2018/08/397633/sme-growth-rises-72-pct-2017