Advertisement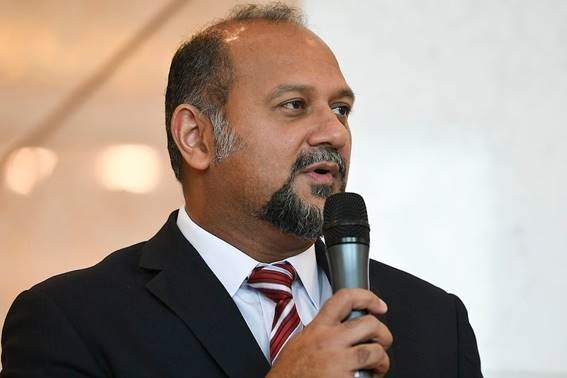 Image credit: themalaysianinsight.com
KUALA LUMPUR: Efforts are to be intensified to ensure that more small and medium enterprises (SMEs) join the Digital Free Trade Zone (DFTZ) and use it as a platform to market their products abroad, the Dewan Rakyat was told today.
Communications and Multimedia Minister Gobind Singh Deo said cross-border online businesses would become the main business of the future and, as such, SMEs should be encouraged to participate in the sector.
"The government will continue implementing initiatives that benefit SMEs. The government will also monitor the performance of SME exports through this platform so that they continue to be viable in the long run," he said when replying to a question from Mohd Shahar Abdullah (BN-Paya Besar) during the Ministers' Question Time.
Gobind Singh said that since the DFTZ was implemented in 2017, a total of 3,300 SMEs joined the platform.
Records as of April at the Malaysia Digital Economy Corporation (MDEC) showed that 70 SMEs had generated sales worth RM52.1 million with an export value of RM18.1 million, he added. MDEC is the lead agency in driving the digital economy in Malaysia.
Gobind also told the House that in empowering the DFTZ, the government was focusing not just on any particular platform, such as Alibaba, but on all e-commerce platforms that could help develop the SMEs.
He said MDEC also worked with the International Trade and Industry Ministry, Malaysia External Trade Development Corporation (Matrade) and SME Corp to promote SME participation in the DFTZ through various platforms, including Alibaba and Lazada.
Mohd Shahar also asked a supplementary question, wanting to know what efforts had been taken to get the rural community to be interested in the online business.
Gobind Singh said efforts were being taken to make available and improve infrastructure such as Internet connectivity to encourage and convince the rural people to join the online business.
In the long run, he said, the government would consider enacting laws for the purpose of safeguarding the rights and interests of online traders. — Bernama
Source: http://www.thesundaily.my/news/2018/07/26/government-boost-sme-participation-dftz-gobind-singh