Advertisement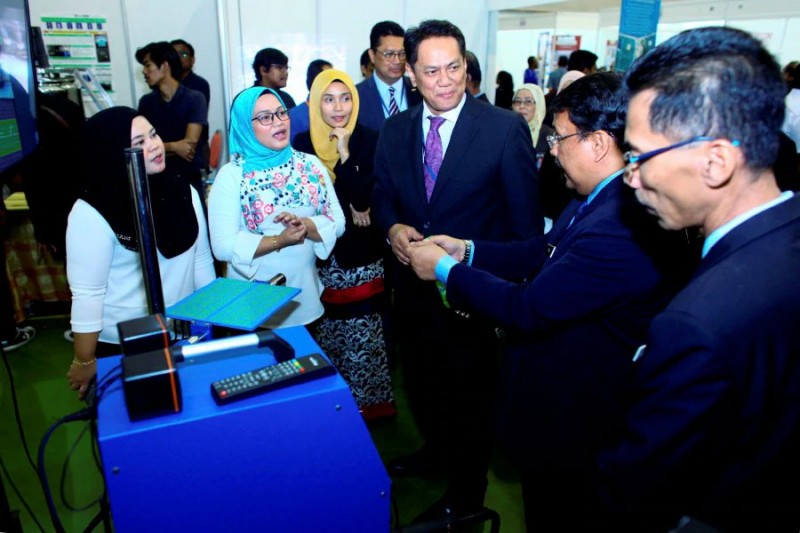 NILAI: The implementation of Public Private Research Network (PPRN), an initiative by the Education Ministry introduced three years ago, has helped to increase the income of entrepreneurs in small and medium enterprise (SME) industries by threefold.
Polytechnic and Community College Education director general Professor Datuk Dr Mohd Ismail Abd Aziz said challenges and problems faced by various entrepreneurs were solved through various innovation projects conducted by Polytechnic and Community colleges under PPRN.
"Through PPRN, new innovation projects are introduced based on the problems raised by entrepreneurs to help improve the efficiency of their businesses in the SME industries. From various projects that have been successfully carried out, entrepreneurs have been able to triple their productions and income," he said.
He said PPRN provided a platform to connect businesses and entrepreneurs with higher education institutions and to date, a total of 93 grants had been awarded since 2015 involving RM3.3 million allocation to researchers, lecturers and students from polytechnics and community colleges, to solve various problems related to the industry.
"We go down to the ground and get first hand accounts from entrepreneurs on their problems and challenges and from there, the researchers work towards providing innovative solutions to the problems through demand-driven research projects with rapid execution and cost-effective basis," he said during a Press conference after launching the PPRN National Seminar held at Polytechnic Nilai here today.
Ismail said in order to maintain the competitiveness of the nation through the development of innovation products, particularly in Polytechnics and Community colleges, some aspects needed to be addressed involving exposure at international level such as attending seminars and taking part in innovation product competitions.
"Polytechnic and community colleges must also think creatively and innovatively and outside the box to ensure that the products produced can be applied and commercialised. Researchers also need to hasten the quest for intellectual property (IP) applications And work towards commercialisation," he said.
Source: https://www.nst.com.my/news/nation/2018/07/391682/pprn-helps-increase-income-sme-entrepreneurs-threefold