Advertisement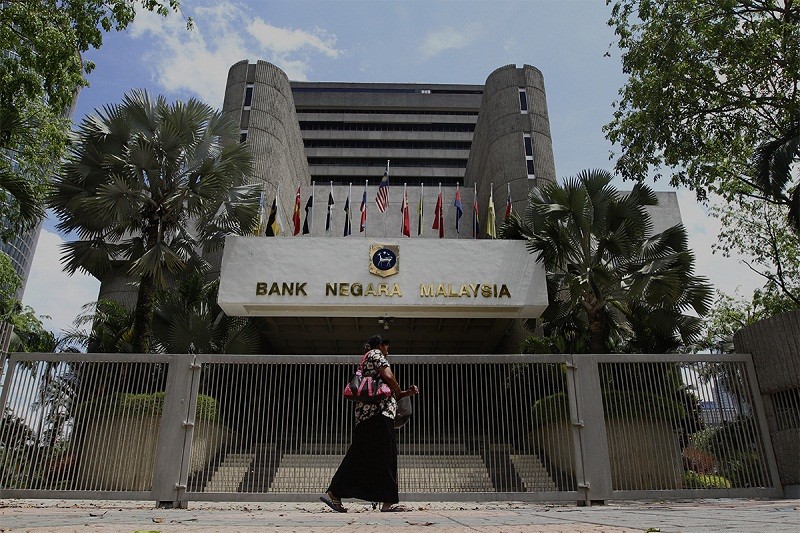 Image credit: Malay Mail Online
KUALA LUMPUR, March 28 — As Malaysia moves into high value-added and high-income economy, the banking sector will continue to assume an enhanced role to support the transformation, said Bank Negara Malaysia (BNM).
As such, ongoing and future initiatives would focus on extending the financial services' outreach to create more meaningful access to a wider segment of the population and developing innovative financing solutions for small and medium enterprises (SMEs), it said.
"The focus will also be on leveraging on technology to drive innovations and further efficiency," BNM said in its Financial Stability and Payment Systems Report 2017.
The report was released together with its Annual Report 2017.
The central bank said building on the momentum of financial inclusion initiatives over the years, further progress had been achieved in promoting inclusive access to affordable banking services for all segments of the Malaysian population during the year.
"BNM has intensified efforts to increase bank account ownership and utilisation of formal banking services by the public, focusing on expanding agent banking reach and services in unserved areas, introducing cashless clusters to encourage e-payments as a way to bring the unbanked community into the formal financial system and promoting micro-financial products," it added.
Meanwhile, BNM said, total outstanding financing by banks grew at a moderate pace of 4.1 per cent for 2017 compared with 5.3 per cent in 2016, reflecting the slower growth in outstanding business sector financing which was at 1.8 per cent, which had offset the steady expansion in financing extended to households at 5.1 per cent.
The central bank said financing extended by banks to SMEs had expanded by only six per cent in 2017, compared to 9.5 per cent in 2016.
"Slower growth in financing to SMEs in the construction and real estate sectors, which reflects the softer conditions in the property market, contributed to slower overall financing growth for the year.
"However, banks remained supportive of the financing needs of SMEs," it said, adding that the banks approved 104,000 SME financing applications, resulting in a sustained approval rate of around 77 per cent in 2017 (2016: 77.3 per cent).
BNM said the banking sector's financing for the household sector sustained an annual growth rate of 5.1 per cent in 2017 (2016: 5.3 per cent), mainly driven by the purchase of residential properties which grew by nine per cent (2016: 9.4 per cent).
However, it said, the growth in financing for consumption credit -- purchase of transport vehicles, personal financing, credit card and purchase of consumer durables -- was flat. — Bernama
Source: http://www.themalaymailonline.com/money/article/banks-to-continue-assume-enhanced-role-to-support-transformation