Advertisement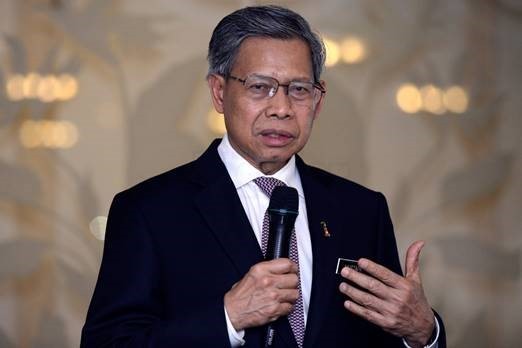 Image credit: KwikNews
SWEDEN plans to push the level of trade and investment with Malaysia after a couple of flat years, by inching into the space that is vacated by the US which has been retreating from its overall global trade.
Minister for Enterprise and Innovation Lars Mikael Damberg said with the US stepping back a little bit in free trade, the South-East Asian region is really pushing the agenda for more trades, which offers great opportunity for Swedish companies.
Speaking to reporters on the sidelines of the second Sweden-South-East Asia Business Summit in Kuala Lumpur yesterday, he said Malaysia has been Sweden's engaging partner in discussing global trade.
With over 100 Swedish companies in Malaysia, Damberg added that both countries would benefit from investing within the small and medium enterpr ise (SME) realm.
"The trade is expected to be rising again, and looking at the interest of Swedish companies here in Malaysia, I think we can see more activities going both ways by trading and investing more.
"At the moment, we are seeing investment opportunities involving financial technology and digital transformation that Malaysian SMEs could do with Sweden," he said.
For the first 11 months of 2017, the total trade between Malaysia and Sweden rose 8.8% from US$823.68 million (RM3.49 billion) recorded in 2016. That also made Sweden as Malaysia's 37th largest trading partner globally.
International Trade and Industry Minister Datuk Seri Mustapa Mohamed said the trade between the two countries is expected to prosper — leveraging on the electrical and electronics (E&E) industry, as it made up half of the Malaysian exports to the country.
"Even though the trade has been flat for the last couple of years, we saw a good rise in 2017. The investment from Sweden is relatively on the smaller scale, with investments from notable Swedish companies such as the Volvo Group and IKEA that have resulted in some prominent business deals.
"Traditionally, E&E has been our major product that we export to Sweden, resulting in its good performance for the last 18 months," he said.
As at June 2017, a total of 126 Swedish manufacturing projects worth RM2.69 billion were approved by the Malaysian Investment Development Authority.
Source: https://themalaysianreserve.com/2018/02/07/sweden-boost-trade-growth-msia/