Advertisement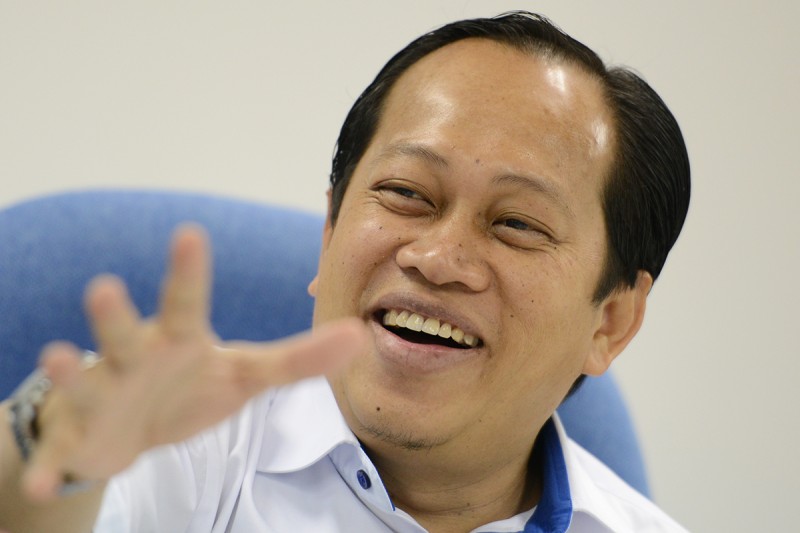 Image credit: MyNewsHub
Kuala Lumpur: The Ministry of International Trade and Industry (MITI) and SME Bank's subsidiary, Centre for Entrepreneurship Development and Research Sdn Bhd (CEDAR) is targeting 40 Bumiputera companies for the Groom Big training programme.
The programme is aimed at nurturing, grooming and developing entrepreneurs to become competitive, resilient and sustainable small and medium enterprises (SMEs) in domestic and global markets.
Deputy International Trade and Industry Minister Datuk Ahmad Maslan said besides enhancing business training programmes for SMEs nationwide, MITI and CEDAR would also focus on online and digital marketing.
"SMEs need to be more informed of the fourth industrial revolution (industry 4.0), of which one of its components is digital marketing.
"Thus, SMEs need to get involved in e-marketing or risk being left behind," he told the media after launching the Groom Big training programme, which would enable the entrepreneurs to participate in the SME Competitiveness Rating for Enhancement (SCORE), here Thursday.
SCORE is a diagnostic tool used to rate and enhance competitiveness of SMEs based on their performance and capabilities, and provide the companies with information on their good business practices and identify those which need improvement or upgrades.
The Groom Big programme is aimed at improving the status of companies which have earned a three-star rating under the SCORE programme to at least four stars.
Additionally, the programme is also aimed at upgrading the company's performance in order to fulfill at least two SCORE perimeter components from a total of seven, which include business performance, financial, technical and production capabilities.
To date, CEDAR has assisted 30,000 SME entrepreneurs. – Bernama
Source: http://www.dailyexpress.com.my/news.cfm?NewsID=122534