Advertisement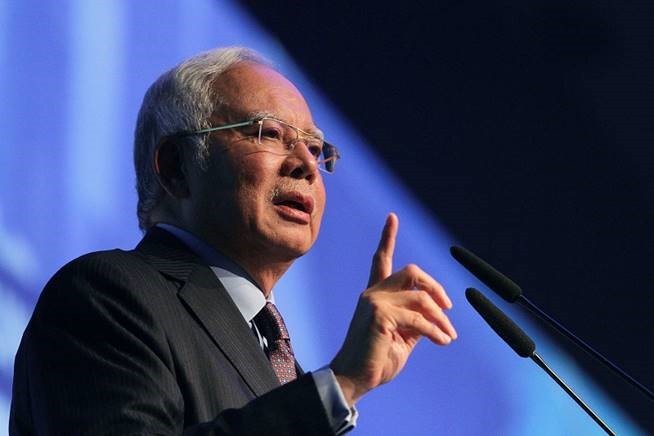 Image credit: themalaymailonline.com
KUALA LUMPUR, Dec 28 (Bernama) -- The year 2017 has been declared as the 'Start-up and Promotion' year for the Small and Medium Enterprises (SMEs), and indeed it has been a booming year with opportunities aplenty.
It was a year that was filled with activities including the advent of the Digital Free Trade Zone (DFTZ) and Leading Entrepreneur Accelerator Platform (LEAP) Market to help thrust the SMEs forward.
Yet it was not without its challenges as the SMEs continued to face challenging times due to the volatile and uncertain economy that could curb growth and prospects.
During these tribulations, the SMEs found it difficult to penetrate markets or maintain their competitive edge especially in the digital era, hence the need to focus and improvise strategy and efficiency to stay relevant in the business and to the customers.
As technology is innovating quickly, upskilling the SME workforce has been vital in the era of the Fourth Industrial Revolution (Industry 4.0) and digital literacy.
Among the highlights of the year was the launch of the DFTZ which is a game changer for the SMEs as it provides physical and virtual zones to facilitate the companies to capitalize on the convergence of exponential growth of the Internet economy and cross-border e-commerce activities.
DFTZ, a collaboration between the Malaysian government and China's Alibaba Group which went live on Nov 3, would increase SMEs' exports to US$38 billion, create more than 60,000 jobs and support US$65 billion worth of goods moving through it by 2025.
More SMEs are urged to get on-board the DTFZ platform from the 1,977 companies to date as they will be exposed to the global markets using the Alibaba online platform.
DFTZ is Alibaba's first regional e-Fulfillment hub outside China and will serve as a cluster of facilities for Customs clearance, warehousing and logistics.
A testimony given by one of the SMEs, MF Brothers Sdn Bhd, which sells batik and related products under the brand name 'Calice', is worth heeding to.
Its Chief Executive Officer, Faiz Fathil said the DFTZ had helped the company to settle documentation and assist for a faster shipment, optimize border clearance and cut handling to three hours from six hours prior to this and improved cargo terminal operations from four hours to 90 minutes.
The DFTZ has since attracted the interest of many SMEs with at least 1,500 more expected to come on-board in 2018.
As for the LEAP market launched in July, it provides SMEs with an alternative and efficient fund-raising platform and visibility through the capital market .
The year saw two companies listed on the LEAP market, and there are 11 more in the pipeline as was reported.
To date, Malaysia has a total of 907,065 SMEs operating in Malaysia, which represents 98.5 per cent of the total establishments.
However, Prime Minister Datuk Seri Najib Tun Razak was dissatisfied with the SMEs' productivity, stressing on the need to increase their productivity and share to the economy by at least eight per cent in order to achieve the target of 41 per cent contribution to the gross domestic product by 2020 from 36.3 per cent currently.
"I don't want the SMEs to be caught in the old trap. We want the SMEs to be transformed and that is why we've set aside the largest ever allocation of RM22.2 billion (in Budget 2018). I want the SMEs to use it for expansion, start-ups, exports and automation for Industrial 4.0 revolution," he said.
The Malaysia External Trade Development Corporation has also encouraged young entrepreneurs to take advantage to grow their businesses and explore overseas markets, acknowledging them to be very talented and creative in their businesses, be it offline or online.
It has programs such as the Exporters' Training Programme which is an initiative to increase the adoption of e-commerce platform among the SMEs.
As of 2015, it was noted that only 10 per cent of SMEs in Malaysia were using an e-commerce platform.
Nevertheless, SME Corporation Malaysia (SME Corp) has introduced a number of programs to encourage e-commerce and information and communications technology usage among SMEs, which included the e-payment project for SMEs and micro-enterprises.
As for helping SMEs in distress, Bank Negara Malaysia's Small Debt Resolution Scheme has since its inception in 2005, assisted 1,042 financially-distressed SMEs with financing value of RM1.3 billion.
Of the numbers, 56 per cent were able to revive their business and 73 per cent had their debts fully settled.
On outlook for 2018, SME Corp Chief Executive Officer, Datuk Hafsah Hashim said the government expected to see 30 per cent of SMEs go for online businesses in the first quarter.
SMEs are deemed to be more competitive in the global market next year which will be a good year and good promotion for them to get on-board the e-commerce sector.
Source: http://www.mysinchew.com/node/118905