Advertisement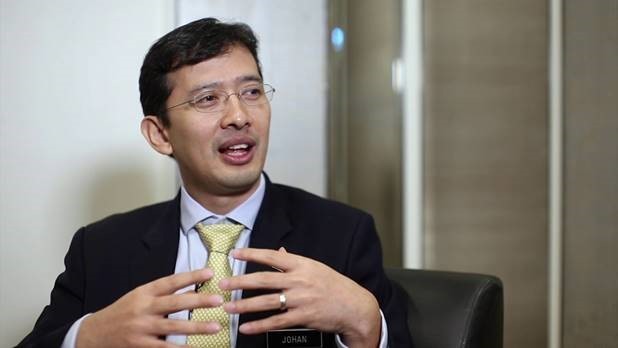 Image credit: Youtube
As enterprises attempt to leverage the wave of digital transformation developments – Internet of things (IoT), artificial intelligence (AI), machine learning, Industry 4.0 etc. – to their advantage, one might wonder about the role of government policy in promoting the growth of the digital economy.
Given the recently-unveiled Budget 2018 and Transformasi Nasional 2050 (TN50) initiative, it is apparent that the Malaysian government has placed an emphasis on digital transformation being the key platform for the nation post 2020.
At the Huawei Asia-Pacific Innovation Day held on 9 November 2017 in Malaysia, Johan Mahmood Merican, Deputy Director General of the Economic Planning Unit, sums up three main roles that the government needs to play to push for growth and high income in a way that is inclusive and sustainable – providing enablers for the digital economy, regulation and partnering with industries to drive digital transformation.
Providing the enablers for the digital economy
Education remains a key area that the government needs focus on as an enabler – the digital economy cannot materialize without a digital-savvy workforce. It is the responsibility of the government to ensure that the nation has the right talent to support this paradigm shift.
And imperative to this idea of education is the concept of inclusivity. Aside from imbuing the next generation of the workforce with digital skills, reskilling the existing workforce also has to be part of the overall implementation of a digital policy, according to Johan.
"If you don't have the right talent, you have to continuously import services - as a country, we cannot grow as fast as we want to," said Ng Wan Peng, Chief Operating Officer of Malaysia Digital Economy Corporation (MDEC).
But beyond education, infrastructure is also an element that is essential to the digital economy. To foster sustainable development, the government has to provide a conducive environment for digital talents to thrive in.
While the Malaysian government has already made some incentives available, the 2018 budget specifies one where the government will provide a matching grant worth RM245 million (~USD 60.1 million) under the Domestic Investment Strategic Fund to upgrade smart manufacturing facilities. In addition to that, RM 1 billion (~USD 245.5 million) of government investment funds have been set aside to focus on venture capital promoting digital transformation.
"On top of that, the government should also take the lead in adopting the technologies to set a benchmark for the rest to follow, making it easier for others to use technologies in their business processes and operations," commented Ng.
The recently launched Digital Free Trade Zone (DFTZ) is an example by the Malaysian government to invest in infrastructure.
"The government has a role to play to ensure that everybody is equipped with the right know-hows, and infrastructure is conducive for them," concluded Ng. "The opportunities are endless."
Regulatory responsibilities
Despite recognizing that we operate in a very fast changing world, regulators generally still dislike change. But, to really facilitate new start-ups, there needs to be an easy way to try different ideas.
Hence, the Malaysian government is making a clear move in the 2018 budget towards widening the scope of what Prime Minister Najib Razak terms as "regulatory sandboxes". The initiation of such sandboxes allows businesses to experiment with new business models. Especially for SMEs, which have low capital inputs, this provides an easier and safer way to construct and test out new models for business and operations.
Additionally, SME Corporation Malaysia, a Central Coordinating Agency (CCA) under the Ministry of International Trade and Industry Malaysia is creating what they call a "Future Digital Village". In this village, it is not just about CCTV cameras and driverless cars, but also about carrying out cashless transactions.
"We've already seen this happening in China, where everybody pays using Alipay. That is something we are pushing for, and making our SMEs the providers and suppliers of all these initiatives – moving towards Society 5.0," said Dr. Hafsah Hashim, CEO of SME Corporation Malaysia.
Collaboration with industries
The third – and increasingly important – role is working as a partner with industries, especially the SME players, to drive digital transformation.
In Malaysia, SMEs have branched into the digital space. Using IoT, AI and big data, IC Microsystems have moved into precision agriculture. In 2010, young technologists had an idea to create an on-demand taxi booking service. It was later launched in 2012 as MyTeksi – which later rebranded to Grab.
"The drivers of this whole entire digital economy are the SMEs," said Dr. Hafsah. "These SMEs are the next future global companies, and we have to help them."
Certain industries such as banking believe in bankability of projects, and not the bankability of ideas, according to Dr. Hafsah, hence the government needs to create conducive business environments that allow these SMEs to thrive and bring about the next wave of development and advancement.
"We have to change. We have to look into the small companies which have fantastic, crazy, bankable ideas, and be able to see it's not just about whether they have got track records," said Dr. Hafsah.
Source: https://www.enterpriseinnovation.net/article/malaysian-governments-role-steering-digital-economy-1696505433