Advertisement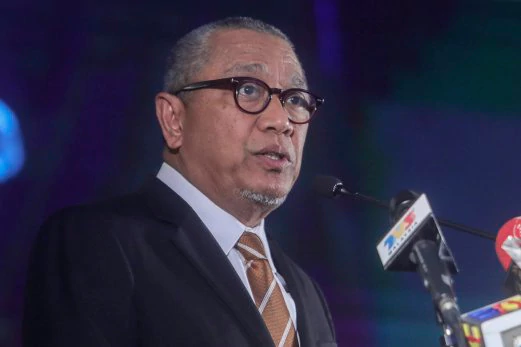 Image credit: BH Online
LEAP MARKET PROVIDES SMES BETTER VISIBILITY AND PROFILING
KUALA LUMPUR (Bernama) – Small and medium enterprises (SMEs) can enjoy benefits such as enhanced visibility and profiling in being listed on the Leading Entrepreneur Accelerator Platform (LEAP) Market on Bursa Malaysia.
SME Corp Malaysia chairman, Tan Sri Mohamed Al Amin Abdul Majid said the LEAP Market also had facilitative rules and regulations alongside a lower cost compliance, which served as early exposure to prepare for a potential listing on the ACE Market or Main Market.
He said the market also helped unlock potential shareholder value, while making it easier to undertake mergers and acquisitions.
"The LEAP Market will provide companies, mainly SMEs, with greater fund raising access and visibility via the capital market," he said in his welcoming remarks at the IPO Seminar 2017 here today.
Mohamed Al Amin also said the LEAP Market was geared towards bringing together SMEs and companies, intermediaries, investors and advisers onto a single platform to create a conducive marketplace to raise funds.
"It is a marketplace that provides for efficient and transparent capital formation and price discovery mechanisms compared to a private market," he added.
He said the LEAP Market would support the national development agenda of SMEs, while serving as an alternative and complimentary platform for investors to invest in the growth of SMEs and companies.
According to Mohamed Al Amin, 25 corporate financial advisors with licence had been approved by the Securities Commission Malaysia as advisors for the LEAP Market.
Two companies have at present been listed on the LEAP Market with a total market capital of over RM200 million.
Meanwhile, themed, "Stairway to Listing", the one-day seminar is being held to provide an ease of access to information on the benefits of the public market and the advantages of listing, with the hope of also improving collaboration between the public and private sectors in developing SMEs for listing. – BERNAMA
Source: https://www.nst.com.my/business/2017/11/308342/bursas-leap-market-raises-smes-profile