Advertisement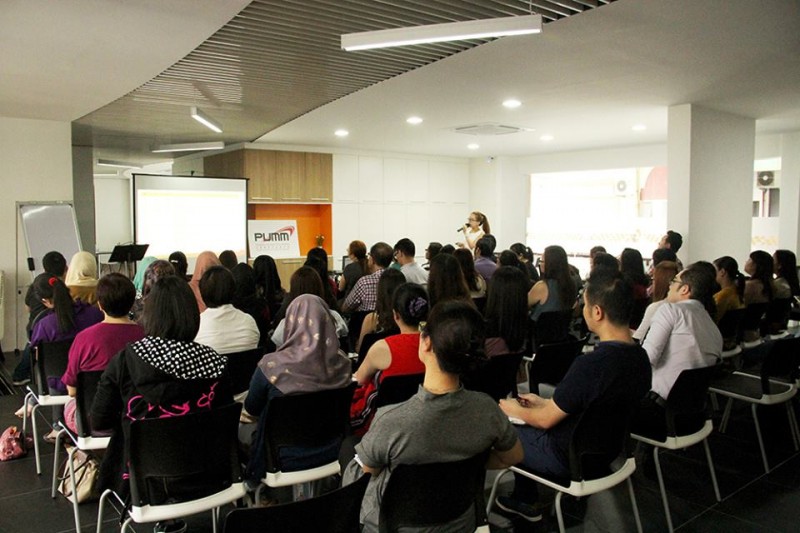 KOTA KINABALU: There is a need for the private sector and non-governmental organisations (NGOs) to assist the State Government in creating employment through entrepreneurship, said Industrial Development and Research Department Director Tommie Philip Lajawai.
"Creating employment for the unemployed is what we all (stakeholders) want.
"It is in the manifesto of the Warisan-led Government and what the Government wants actually is for the private sector and NGOs to assist in the creation of employment," he said in his speech during the semi-finals of the V Creator Business Pitching Competition at GA Space, here, Saturday.
"How do we work together? For me, it is to understand each other's roles and programmes. Of course, we co-organise events, (but) what's important also is exchange of information," he said.
Tommie commended the pitching competition, a bi-annual project initiated by Universiti Malaysia Sabah (UMS), Malaysia Entrepreneurs Development Association (PUMM), GA Space Sdn Bhd and Vistage Malaysia in the hope of producing 100 young entrepreneurs a year in Sabah.
"The effort by PUMM is in line with the aspiration of the State Government to create entrepreneurship and, therefore, to further increase small-to-medium enterprises' (SMEs) contribution to the State's Gross Domestic Product (GDP)," he said.
Meanwhile, PUMM National Vice President cum Sabah State Liaison Chairman and G&A Group CEO Datuk George Lim told Daily Express that the goal of V Creator is to solve four main problems.
According to him, they are (1) 90 per cent failure rate of start-ups within the first three years, (2) increasing unemployed graduates in Sabah, (3) disengagement of industry players and universities and (4) the growing digital economy that disrupts traditional businesses.
"This V Creator programme is in line with GA Space which has a mission (through its mentorship) to create an ecosystem for 'sustainable entrepreneurship' as well as create entrepreneurs and jobs for unemployed graduates," he said.
In December last year, 50 start-ups were selected to go through a three-day camp to educate them on having a clear vision of "why they want to be entrepreneurs and "how they can sustain their entrepreneurship."
"At the camp, we have selected top 20 start-ups for today's semi-finals. They will go through six judges from MaGic, cradle, DIDR, PUMM, UMS and Vistage," he said.
Ten participants will be selected to advance to the finals to be held on Feb 15. At the finals, five ultimate winners will be selected and receive start-up funding worth RM50,000 each.
"For those not shortlisted into the Top 10, V creator will still continue to provide lifelong mentoring through one-on-one mentorship. We are on this journey together, we will walk through the obstacles and overcome it together. This will make the journey of entrepreneurship not lonely and fearful but instead fearless and confident," he said.
Source: http://www.dailyexpress.com.my/news/146245/need-for-private-sector-to-help-create-jobs/