Advertisement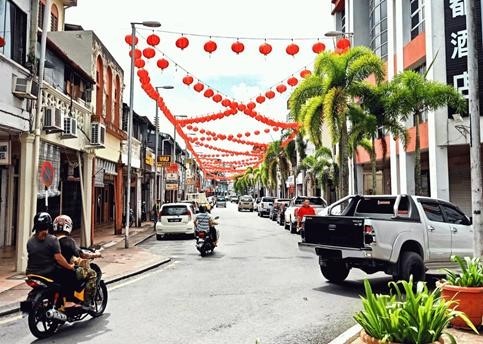 SIBU: The existing night market at Butterfly Garden in Cross Road will be extended to Blacksmith Road here come March 1 in a move to better attract the younger generation and tourists.
In disclosing this , Sibu Municipal Council (SMC) Market & Petty Traders Standing Committee chairman Councillor Albert Tiang, said the council will allocate new 16 stalls at Blacksmith Road for young entrepreneurs to ply their trade.
"The idea is to revive our Pasar Malam to better attract the younger generation and as an added tourist attraction," he said.
Tiang added that there will be a Chinese New Year (CNY) bazaar along Blacksmith Road from Jan 17 till 22 organised by Sibu Chinese Chamber of Commerce and Industry (SCCCI) Youth Entrepreneur and supported by SMC.
"The CNY bazaar is to give young entrepreneurs the opportunity to hold festive events to add to the festive ambience here," he stated.
"More than 600 lanterns sponsored by SCCCI are mounted by SMC, painting the street red to create excitement and festive mood.
"These lanterns would be all year round as we want Blacksmith Road to promote the Chinese culture while Taman Selera Harmoni promotes the Malay culture," he expounded.
"Young entrepreneurs aged between 18 and 40 years are eligible to apply to trade at the night market extension site. Interview will be called in February," he said, adding that SMC would have a better idea of what young entrepreneurs are keen to trade in after the interview. Tiang also mentioned that the council will be introducing a new layout at the night market for existing and new stalls soon so all stalls have better visibility.
Source: https://www.theborneopost.com/2020/01/14/lanterns-paint-blacksmith-road-red/