Advertisement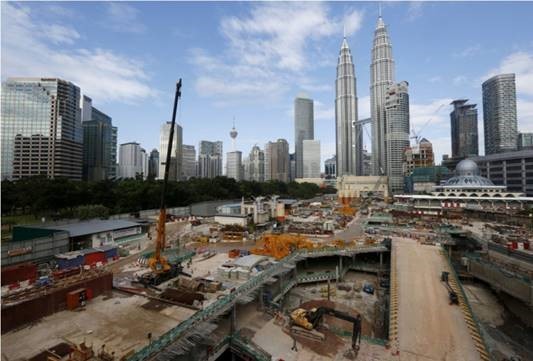 Malaysian startup Supahands seeks to empower women in the ASEAN region who are interested in artificial intelligence (AI). To date, the company has a workforce comprising of 60 percent females.
According to Entrepreneur, Supahands co-founders Susian Yeap and Mark Koh developed an AI-based algorithm called DIANE, that could be used in various tech segments such as e-commerce, retail, cryptocurrency, and more.
The Malaysian AI startup employs work-at-home females locally and also from Indonesia and the Philippines. For the company, it is vital to train women workers in Southeast Asia who can compete with their skills globally.
The company is also looking to expand to South Korea, China, and Japan, as part of its global target to train what it refers to as SupaAgents to provide high-quality service to the firm's clients.
When asked about how the company views competition, Yeap said that while there are many startups with similar goes, Supahands believes in the vast territories that AI and big data can open for business opportunities.
The startup employs working moms, college students, and other young professionals as long as they have a computer, fast internet connections, a Gmail account, and the willingness to be trained for data and AI-related tasks.
Malaysia has been promoting AI and big data learning among students over the last few months. In May, the Ministry of Education revealed plans to introduce a new subject centered on artificial intelligence and robotics to year four students by 2020.
According to Malay Mail, the subject will be called Design and Technology (RBT) and will allow for students to learn about computer programming AI, robotics, and other related technology topics.
The ultimate goal is to expose Malaysian learners early on about the opportunities that AI and robotics can offer, especially if pupils develop high-end skills that global tech leaders will require.
Despite positive outlooks on the AI sector in Malaysia, the Malaysian Employers' Federation (MEF) argued that many workers will lose their jobs once AI and 5G technologies rise significantly.
The biggest dilemma for low-skilled workers includes little to no computer skills as well as competition with a more aware and tech-inclined generation. It is expected that more Malaysian businesses will adopt artificial intelligence for long-term improvements to job workflow.
The country's employer group noted that a large number of Malaysian workers have yet to be introduced to tech advancements. The organization then urged workers and students to develop tech-related skills to ensure that they can compete with AI and robotic developments in the local and global workforce.
Source: https://en.businesstimes.cn/articles/113511/20190611/malaysia-s-supahands-seeks-to-empower-telecommuting-women-in-asean.htm