Advertisement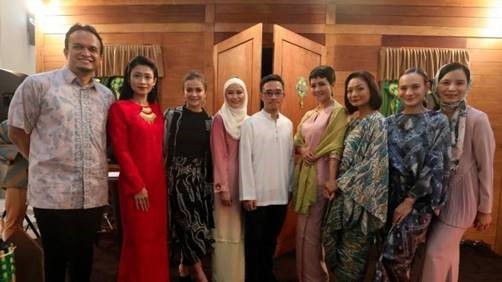 KUALA LUMPUR: In conjunction with the month of Ramadan, a group of eight Malaysian women celebrities have launched a special programme to mentor single mothers.
Known as "Celepets" for "celebrities with pet projects", the women are looking to help women from underprivileged backgrounds start their own businesses.
Actress, TV host and fashion icon Sazzy Falak, who spoke on behalf of her fellow celebrities, said the objective was to help single mothers create a more sustainable way to earn an income.
The programme, called "The Power to Empower: Celepets Mentorship Programme to Empower Single Mothers to Achieve Financial Freedom", is a collaboration between Mompreneur Asia and Kindness Malaysia.
"We believe that a woman's ability to provide for her family is extremely empowering, not just for her but also for her children," Sazzy said at the launch of the programme at the Publika shopping mall here on Monday.
Mompreneur Asia co-founder Niney Chong said the objective was to give women real and tangible skills that would elevate their families' economic standing.
"Most of them have something they are passionate about, such as baking and sewing but they do not know how to turn that passion into a business," she said. "We want to help them achieve their dreams."
The three-month programme will emphasise on enhancing the skills of the participants.
A total of 10 single mothers will be selected for the programme and each will be paired with a mentor.
The Malaysian Digital Economy Corporation will also chip in by providing training on digital entrepreneurship under its e-Usahawan programme.
Source: https://www.thesundaily.my/local/eight-local-women-celebrities-launch-mentorship-for-single-mothers-JN870847