Advertisement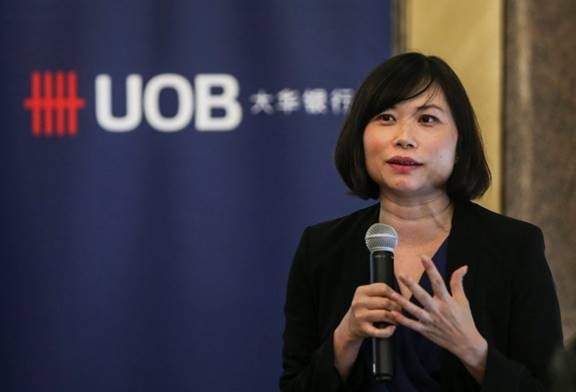 KUALA LUMPUR: Malaysia is in need of an economic growth plan for the longer run given the weaker business sentiment in the first half of this year, says UOB Research senior economist Julia Goh.
This comes after RAM Business Confidence Index (BCI) showed that business confidence hit a record low for the first half of this year after index polled some 3,500 firms on their sentiment.
Corporate and SME indices fell to 55.1 and 51 respectively, the lowest points since the index started in 2017.
"The next two years for Pakatan Harapan would be important on expediting and executing reforms as well as creating growth especially when the global picture is looking challenging.
"It is important to ensure that the economy and growth continues on a sustainable and stable track," Goh said.
Pakatan Harapan marks its first anniversary in power following the unprecedented victory last year.
In the first year, Goh said Pakatan Harapan's pace of reforms were fast tracked given the adjusted minimum wage, abolishment of goods and service tax, managing the federal government balance sheet and reviews of the cost of projects.
Moving forward, she expects growth to pick up in the second half of this year and noted that the US Federal Reserve is putting a pause on the interest rates.
"The timing of the global slowdown this year doesn't help for Malaysia. But, Fed Reserve putting interest rates on hold will give some breathing room for the regional central banks and even Malaysia to keep their interest rates supportive with the economy," Goh noted.
On a positive note, regional private equity investor Ian Yoong said the cost of doing business in the country has fallen as mediators such as brokers that previously helped to get business contracts have reduced.
"Brokers and agents that had direct connection with government officials have reduced tremendously which brings down the cost in businesses. It is a more level playing field now for businesses," he noted.
As such, Yoong said the corporate mindset of businesses is changing "slowly" to 'know-how' from 'know-who' in the last year.
"The corporate mindset is slowly shifting in the Pakatan Harapan government which is a good thing. Businesses will have to think for themselves, rather than look to politicians for direction or contracts," he added.
However, stakeholders believe that the government has been weak in delivering its message effectively to the public despite the fast pace of reforms in the last one year.
"Although, the government is working hard, the public is not aware of it as the messages are effectively delivered. The public relations is still weak," Yoong pointed out.
Source: https://www.thestar.com.my/business/business-news/2019/05/09/malaysia-needs-a-long-term-economic-plan/