Advertisement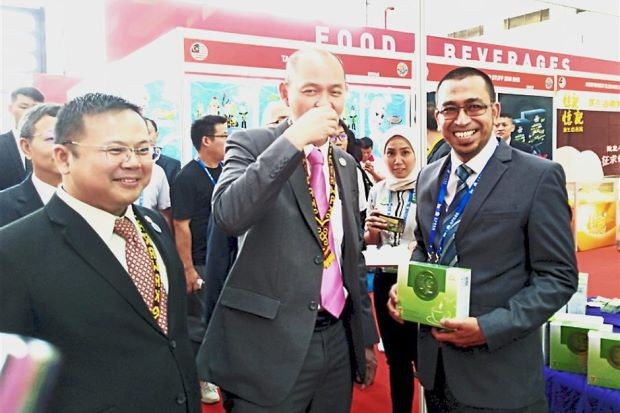 NANNING: Government-linked companies (GLCs) could take the lead in opening the investment gateway into China through the Guangxi Zhuang Autonomous Region, says Dr Ong Kian Ming.
These companies were chosen due to their strong financial backing, a criterion to invest in China.
"I think some of the GLCs are in the best position to take this first step," the Deputy International Trade and Industry Minister said.
"So, we start with the bigger companies, than we go on to the smaller ones," he said after attending the opening of the 15th China-Asean Expo here yesterday.
"At least 10 more Chinese companies have expressed their interest (in investing in Malaysia).
"I am very confident that within the next month or so, we will be able to announce two or three major projects," he said.
Dr Ong emphasised that the diverse racial composition of Malaysia was a strength in helping Chinese companies penetrate the Middle Eastern market, India and parts of the South-East Asian region.
Dr Ong also attended the third China-Asean Information Harbour Forum, a side event of the expo.
In his speech, he spoke on the importance of the e-commerce industry, saying the digital economy contributed 17.8% to Malaysia's GDP, with the potential to rise to 20% by 2020.
"We are integrating digital technology and e-commerce in SMEs development to improve efficiency, operations, productivity and integrating into global supply chain," he said.
Dr Ong introduced to them Malaysia's Digital Free Trade Zone pilot project, which was launched in November last year, saying this was a key initiative to boost the SME sector by providing them with a platform to conduct businesses.
So far, more than 3,000 Malaysian SMEs had registered and exported their products through the Alibaba.com platform, he said.
Recognising the importance of e-commerce, Dr Ong also said Asean countries were expected to sign an agreement at the Asean Summit in Singapore this November.
The agreement is aimed at streamlining regional trade rules governing e-commerce to promote greater digital connectivity and lower operating barriers for businesses.
Source: https://www.thestar.com.my/news/nation/2018/09/13/take-the-lead-and-make-it-big-in-china-glcs-urged/