Advertisement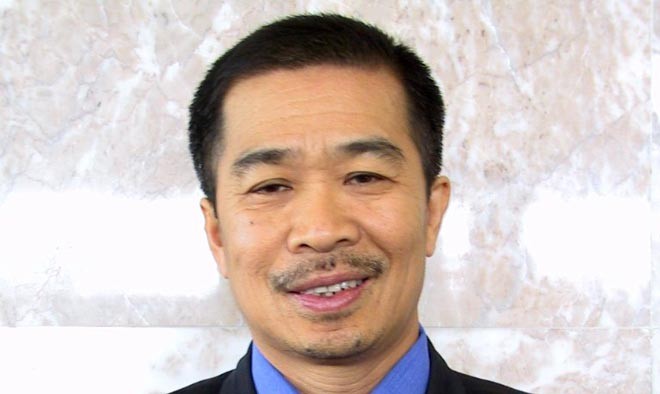 SIBU: The proposed industrial estate here will be a proper and better site for light manufacturing industries like shipbuilding and repairs, according to Assistant Minister of Entrepreneur and Small and Medium Enterprise (SME) Development Datuk Mohd Naroden Majais.
He said these industries will spur related activities like services and supplies to support shipbuilding works.
"In other words, activities like shipbuilding will create shipbuilding supply chains.
"Examples are the supplies of materials, waterproofing paints and painting works, insurances, engines and installation, furniture and many more.
"These are opportunities for other small and medium industries. Hence, the setting up of the new estate will help to spur activities that will in turn contribute to economic development in the areas like Sibu, Mukah and Sarikei. And demand for marine courses and training at institutions like University College of Technology Sarawak (UCTS) will also rise," Naroden, who is also Assistant Minister of E-Commerce, told The Borneo Post yesterday.
He was asked to comment on Deputy Chief Minister and Minister of Industrial and Entrepreneur Development Datuk Amar Awang Tengah Ali Hasan's statement that a new industrial estate would be established here to provide facilities for local small and medium enterprises (SMEs).
Awang Tengah, who is also Minister of Urban Development and Natural Resources, had said his ministry was now working with the Land and Survey Department to identify a site of about 100 acres for the proposed industrial estate.
Meanwhile, Sibu Chinese Chamber of Commerce and Industry (SCCCI) welcomes the announcement made by Awang Tengah that the government has a plan to set up a new industrial park in Sibu.
"It is welcome news for Sibu business community and the enthusiastic applause from the close to 500 participants in the half-day industrial and entrepreneur development seminar (on Wednesday) is a strong indication.
"That is what we have been asking for. The setting up of a new industrial estate will lead to injection of new investment capital and expansion of new business and industrial activities to benefit hundreds of local SMEs," SCCCI president Dr Hii Sui Cheng said in a statement yesterday.
With the new industrial estate coupled with better air connectivity, starting with jet liner service between Sibu and Kota Kinabalu followed by others announced recently by Datuk Abdul Karim Rahman Hamzah, the Minister of Tourism, Arts, Culture, Youth and Sports, he said Sibu should witness an accelerated pace of business expansion and tourist arrivals.
Source: http://www.theborneopost.com/2017/10/13/proposed-industrial-estate-better-site-for-light-industries/