Advertisement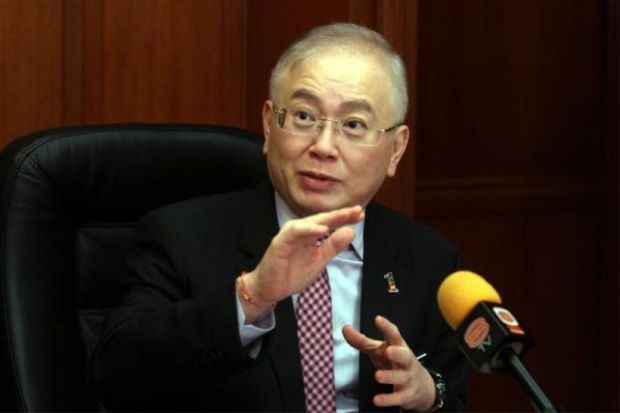 SUBANG JAYA: The Malaysian Small and Medium Entrepreneur (SME) sector's contribution to the country's Gross Domestic Product (GDP) is expected to exceed 40 per cent and on track to achieve the target of 41 per cent of the GDP.
Minister in the Prime Minister's Department Datuk Seri Wee Ka Siong said the target set in the SME Masterplan 2012-2020 could be achieved if Malaysia were to maintain its SME development pace at 6.7 per cent.
"In the recent period between 2011 and 2015, the SME sector grew at average annual rate of 6.7 per cent, outperforming the overall average growth of economy of 5.3 per cent.
"Currently 97 per cent of business establishments in Malaysia are SMEs, which contributed 37 per cent to the country's GDP, 65 per cent to employment, and nearly 18 per cent to exports, "he told reporters after launching the SME building fundraising yesterday.
Wee said Malaysia was targeting for SMEs to contribute 25 per cent to exports but with the prevailing economic performance and market condition, it was realistic to say that the SME could achieve 23 per cent of exports by 2020.
Malaysian SMEs need to continuously innovate and add value to their products to enable them to export more goods to guarantee higher income, as well as continue to explore e-commerce platform to reach out to a bigger market, said Wee.
He said government had spent about RM5.88 billion for 167 programmes to be implemented this year on SME-related development programmes in the quest to help achieve the targets.
He also urged SMEs to await announcements on the Digital Free Trade Zone's range of programmes for SMEs by October this year as they were set out to improve the movement of goods. — Bernama
Source: http://www.theborneopost.com/2017/07/14/malaysias-sme-gdp-contribution-to-exceed-40-per-cent-by-2020/