Advertisement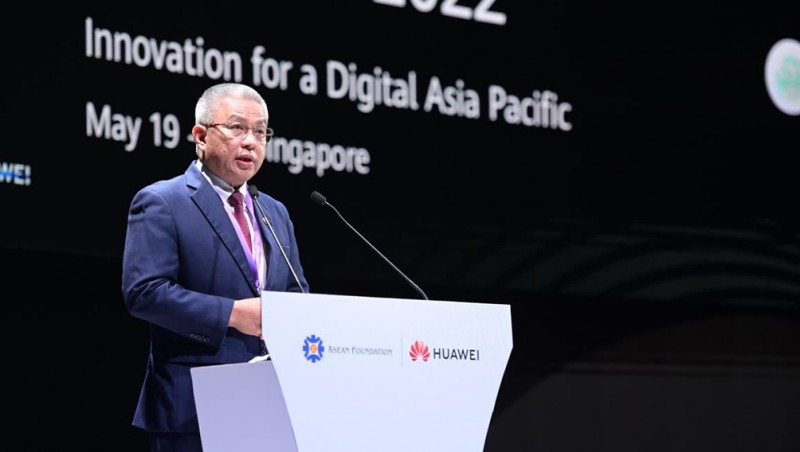 THE Science, Technology and Innovation Ministry (Mosti) is focusing on efforts to mainstream Science, Technology and Innovation (STI) as the main driver of economic growth to remain globally competitive.
Minister Datuk Seri Dr Adham Baba said this will be done through the 10-10 MYSTIE (Malaysia Science, Technology, Innovation and Economy) Framework, in line with Malaysia's target to become a high-tech producer nation.
"Malaysia's digital economy is expected to contribute 22.6% of Malaysia's GDP and create over 500,000 jobs by 2025," he said in his speech at the Huawei APAC Digital Innovation Congress 2022 in Singapore today.
To support the digitisation agenda, Dr Adham said Malaysia's economy is poised to benefit from the implementation of 5G nationwide.
He added that Malaysia, through Mosti, is always open to forging a strategic partnership with global institutions in the area of digitalisation.
For instance, Mimos — through its Digital Transformation Programme with Huawei Malaysia — focuses on the development of curriculum and course programmes for deep tech and future skills.
This programme encompasses skills training such as 5G, artificial intelligence (AI), Internet of Things and Big Data.
The partnership seeks to assist target groups such as small and medium enterprises (SMEs) as well as companies to provide upskilling and reskilling platforms for their workforce in the selected fields and the form of training and professional certification.
According to Dr Adham, through the partnership of Mimos, Maxis and Huawei Malaysia, the AI Innovation Hub — a facility equipped with 5G network infrastructure and AI instruments — has been established to accelerate the creation of industrial use-cases enabled by 5G, AI and other advanced technologies.
The hub, among others, allows industry players to experience and experiment with the latest 5G infrastructure, build apps that leverage higher bandwidth and lower latency to observe their performances and expected results.
"The hub will put forward several proposed showcases including a technology implementation for image processing and smart agriculture; smart manufacturing empowered by 5G technology; and data mining that can enhance user experience and offer more personalised content," the minister explained.
With the establishment of the lab with a testing environment, it provides test facilities for the developer to collaborate with experts to do product solution development, functional verification and connectivity testing.
Also, Mimos, Maxis and Huawei experts will advise on solutions potential and go-to-market strategy.
Additionally, Dr Adham said MRANTI — the commercialisation accelerator development arm of Mosti — would leverage 5G technology to augment the development of innovation clusters at the MRANTI Park campus.
The collaboration sees the deployment of 5G coverage and capabilities at MRANTI Park — the creation of MRANTI's on-campus 5G Experience Centre.
"This will be a catalyst to launch Malaysia into the digital economy through the development of local skills and transfer of knowledge," he added.
MRANTI will also develop the first AI Park in Malaysia, a designated 121.4ha plot which will serve as the platform for the development of AI solutions.
There is also a DroneTech Centre of Excellence named Area 57, a 2ha dedicated land bank for flying, testing, research and development activities.
Source: https://themalaysianreserve.com/2022/05/19/govt-sets-sti-as-main-driver-for-digital-economic-growth/