Advertisement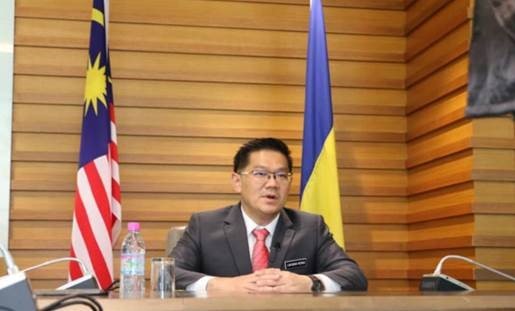 Image credit: New Straits Times
KUALA LUMPUR: Malaysia needs to create a new generation of manufacturers to be more agile, flexible, sustainable and productive amidst the fast-evolving needs of the industry and economic uncertainties.
Deputy Minister of International Trade and Industry (Miti), Datuk Lim Ban Hong (pic) said the impact of the Covid-19 pandemic has highlighted the importance of technology and digital enhancement to foster the country's sustainable economic development.
"Malaysia needs to keep pace with the rapid advances in technology and position itself at the right scale to stay competitive, enhance productivity and efficiency, hence acting as an enabler for sustainable development, " he said at the "The Road Ahead with Industry4WRD" webinar yesterday.
Lim said Industry4WRD, which is the National Policy on Industry 4.0, acts as a key catalyst to ensure that the Malaysian economy remains resilient while transitioning into the digital sphere; contributing to an inclusive economy that is anchored on shared prosperity."Industry4WRD will drive the nation's digital transformation agenda in the manufacturing sector and related services to be smart, agile and resilient driven by people, process and technology.
"To date, the policy has successfully created the right support ecosystem in assisting the industry through targeted strategies, especially in helping small and medium enterprises (SMEs) which constitute 98.5% of all enterprises in the manufacturing sector, " he said.
Lim said despite the pandemic, Miti and its agencies have achieved considerable milestones to accelerate the manufacturing sector's adoption of Industry 4.0 technologies.
In 2020, the ministry had approved 382 SMEs to undertake the government-funded Readiness Assessment (RA), and consequently, 82 SMEs were offered matching grants under the Intervention Fund (IF), totalling RM31mil.
The matching grant enabled the companies to install the required technological system to increase the productivity levels of their manufacturing processes.
Additionally, Lim said, the introduction of the MyDigital Blueprint will help enhance Malaysia's comparative advantage in the global digital economy landscape, with Industry 4.0 being the mainstay for business digitalisation. — Bernama
"Accelerating digital empowerment to enrich the lives and livelihoods of Malaysians is the best and sure way forward, and that's why the webinar today is important for all of us, " he added.
Lim said under the 12th Malaysia Plan, the government will continue to support the initiatives under Industry4WRD - particularly the RA and IF - towards producing future skills and talent.
The Industry4WRD policy has four specific goals - to increase productivity in the manufacturing sector; elevate the contribution of the manufacturing sector; improve innovation capabilities; and increase the number of highly skilled workers by 2025.
Source: https://www.thestar.com.my/business/business-news/2021/05/05/country-needs-new-generation-of-manufacturers