Advertisement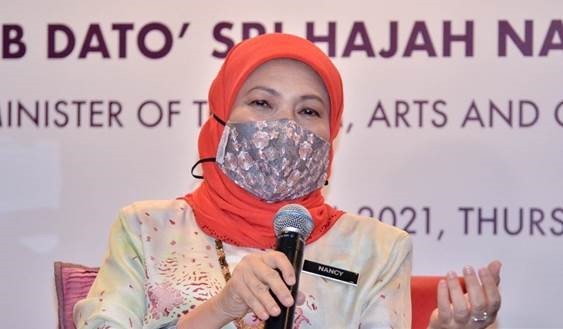 KUALA LUMPUR: The government is open to the possibility of opening special lanes to allow international business travellers to enter the country for meetings, incentives, conferences and exhibitions (MICE).
Tourism, arts and culture minister Nancy Shukri said that while such international events are still not allowed, the ministry is still working to ensure the country will be able to welcome travellers from the sector when border restrictions are loosened.
"So, special lanes are already being discussed. They are already there at the airport, so that's why we need to discuss further with immigration," she said.
"Once this (MICE travel) is allowed, we will be able to make use of the special lanes for our business delegates."
The International MICE events are still now allowed, the local sector reopened last month. In MCO areas, they could use 25% of a premises' capacity or a maximum of 250 people. MICE events in conditional MCO areas were subject to a 50% capacity while in recovery MCO areas, the restriction depended on the size of the premise.
Nancy was speaking at a press conference after the Malaysia Convention & Exhibition Bureau (MyCEB) launched its business events strategic marketing plan 2021-2030 at a hotel here.
At the same event, MyCEB chief executive officer Abdul Khani Daud said the plan for the country's business events industry was anchored upon three main pillars – optimisation, foresight and competitiveness.
"Malaysia has remained steadfast in the wake of the pandemic in 2020, which was also supposed to be the Visit Malaysia Year," he said.
"Entering the new decade, MyCEB is determined to uplift Malaysia's business events industry by reinvigorating it," he said.
Noting that MyCEB had to cancel 60 events and postpone 28 events in 2020, Khani said he expects the new 10-year plan to deliver a "transformative outcome" by providing 3% of the arrivals in the travel and tourism industry whilst creating an estimated 25,833 jobs by 2030.
Source: https://www.freemalaysiatoday.com/category/nation/2021/04/15/ministry-mulls-special-entry-for-international-mice-visitors/