Advertisement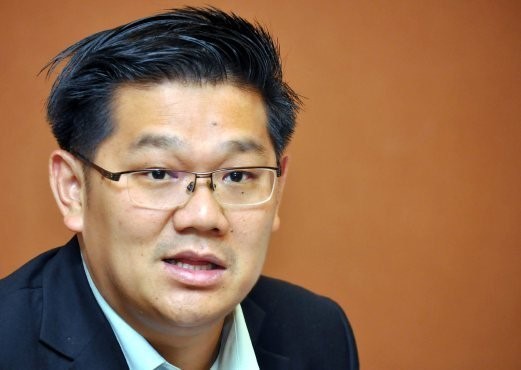 Image credit: New Straits Times
KUALA LUMPUR: The government is actively engaging the SME industry to further assist more local businesses to leverage the eTrade 2.0 programme by the Malaysia External Trade Development Corporation (Matrade) to better ride the digital trend.
Deputy Minister of International Trade and Industry Datuk Lim Ban Hong had convened with members of SME Association of Malaysia, Malaysia Cross Border e-Commerce Association and Malaysia Digital Chamber of Commerce (MDCC) via online video conferencing yesterday in hopes of getting more SMEs to jump on the digital bandwagon as well as to encourage them to tap into the global market through domestic or international digital platforms, and accelerate the export of high-quality Malaysian products globally.
Among the participants were Chin Chee Seong, vice president of SME Association cum president of eBusiness Association Malaysia, MDCC president Chris Daniel Wong, and Matrade's Transformation & Digital Trade Division senior director Tuan Haji Amran Yem.
The eTrade 2.0 programme includes two incentive packages.
The first one being a RM5,000 onboarding scheme for onboarding on any cross-border e-commerce platform or multiple platforms, while the second one is the Digital Marketing & Training Scheme, which is for the undertaking of digital marketing activities or attending e-commerce training courses for up to RM20,000 whereby participating SMEs can use the money to cover the fees of any recognised e-commerce online training courses.
"The eTrade 1.0 programme implemented by Matrade from 2017 to 2020 helped a total of 3,358 local SMEs, meanwhile, the eTrade 2.0 programme introduced in March this year added an extra RM20,000 incentive from the 1.0 base (RM5,000), in order to assist more SMEs to not just conduct business in the traditional sense, but also expand into the new digital era, this programme will help local products to expand their market and sales, " Lim said in a statement.
Lim also highlighted that in this plan to empower e-commerce, the most valuable experience for SMEs is learning from the experts in the trade, who can engage with them and help devise a suitable sales plan, including promotional video, search engine keyword optimisation, online payment, social media promotion and so on.
Through this programme, participants can be led step by step in the technical know-how of e-commerce, allowing them to learn the operations directly, thereby reducing the frustration felt in the initial stages of starting a business.
"Malaysia is approaching the post-pandemic period of economic revival. Hence, local SMEs should not miss this opportunity to take advantage of the various incentives and financial aid introduced by the government, but to joint hands with the government in the digital economic blueprint, enter the realms of the global e-commerce market, and market Malaysian products across the globe, " he said.
SMEs interested in the programme may visit www.matrade.gov.my/en/etrade for further details.
Source: https://www.thestar.com.my/business/business-news/2021/04/14/a-chance-to-tap-into-the-global-market