Advertisement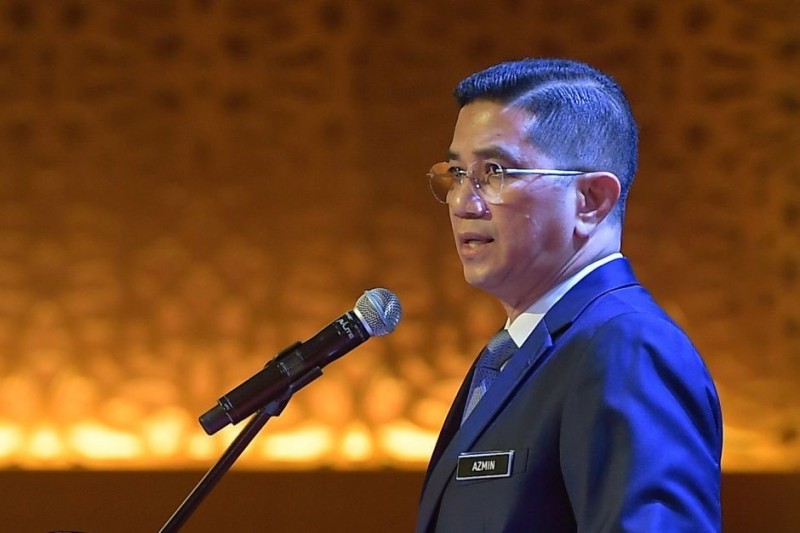 KUALA LUMPUR: Small and medium-sized enterprises (SME) should focus on adopting digitalisation as a way to grow in a post-Covid-19 economy, says Datuk Seri Azmin Ali.
The International Trade and Industry Minister said SMEs which took on this challenge would benefit from business sustainability, increased efficiency and economies of scale.
"The Covid-19 pandemic has caused untold disruption to the global economy and SMEs were among the hardest hit.
"The sooner they get on the digital bandwagon, the more likely will they thrive in the post-pandemic economy," he said on Wednesday (March 17).
Azmin pointed to the MyDigital economy blueprint that was launched last month, which he said was expected to create 500,000 jobs.
The minister also said the Pemerkasa initiative, launched by Prime Minister Tan Sri Muhyiddin Yassin Wednesday evening, would bring tremendous benefit for Malaysian SMEs.
"This includes an additional RM500mil for micro-credit financing and RM700mil to extend the wage subsidy programme for another three months," said Azmin in his speech at the 11th Star Outstanding Business Award held at One World Hotel in Petaling Jaya.
Separately, Azmin said the success of the National Covid-19 Immunisation Programme was crucial in ensuring a sustainable growth for Malaysia.
He added that the World Bank had projected that the country's economy to grow by 6.7% this year, conditional on success of the vaccination programme.
"This, if realised, will attract more foreign direct investments which will open up more opportunities for local SMEs," he said.
Source: https://www.thestar.com.my/news/nation/2021/03/17/embrace-digitalisation-to-grow-in-post-covid-19-economy-azmin-tells-smes