Advertisement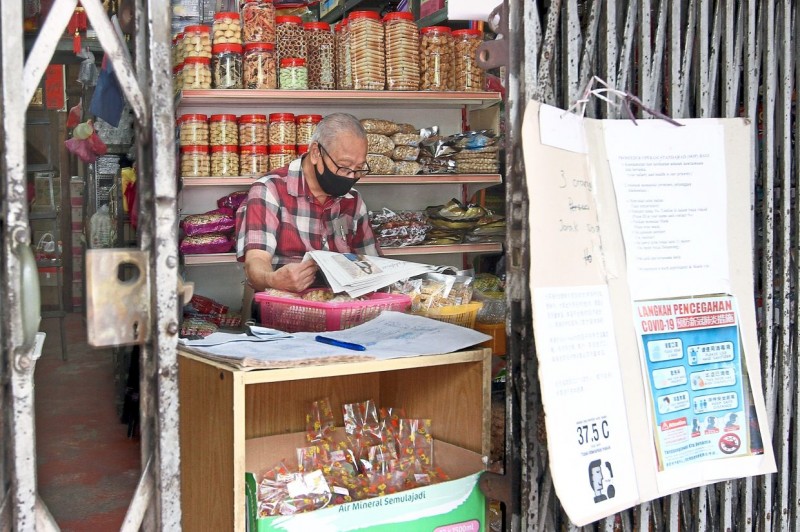 JOHOR BARU: Life pretty much goes on for Johoreans despite the enforcement of the movement control order for the second time in the state.
Traffic was a bit busy in the morning with several police roadblocks set up at major locations around here. This was due to some either going to work or sending their children to kindergartens that were allowed to operate during the MCO period.
Muhammad Azrul Aziz, 29, who owns a vegetable and sundry shop, said the guidelines were clearer this time as it did not differ much from the first MCO, enforced on March 18 last year.
He said his outlet, located at Pasar Peladang, Taman Ungku Tun Aminah in Skudai here, would operate as usual from 6am to 2pm daily to cater to the community's needs for essential goods.
"We are better prepared this time as compared to last year as there were a lot of uncertainties then.
"While business will surely be affected by the restrictions, I have utilised online platforms as about 40% of my sales come from online orders.
"I encourage retailers who have yet to make the switch to online platforms to adopt it now because no one knows how long this pandemic will last, '' he said, adding that online marketing would be the new norm for businesses.
Self-employed Norbaiti Phaharoradzi, 31, who offers personal shopper services, said she made preparations by stocking up on popular products such as skincare, which was much sought after during the first MCO to keep her business going.
"Luckily, courier services are still available during the MCO period so I can still send orders to my customers, " she said.
The mother-of-one said she would also take the opportunity to rest a while as she had been busy fulfilling orders during the year-end sales period.
"While I miss dressing up to go out and have meals with my friends, I am glad to be able to spend more time at home with my three-year-old daughter.
"My husband and I were supposed to enrol her in a nursery but decided to put it on hold due to the high number of Covid-19 cases.
"I have bought some educational materials to give her some basic lessons at home while spending more quality time together, " she said.
University student Lua Pei Ling, 22, said she was well prepared this round as she has adapted to the new norms of sitting for online classes for the past few months throughout the enhanced MCO and conditional MCO.
"But it is still challenging to stay disciplined and keep showing up for the online lessons and complete my assignments on time.
"This is my second year as an industrial and organisational psychology degree student at Universiti Malaysia Sabah.
''I only got to spend one semester on campus before the country went into MCO last March, " she said.
When contacted, Johor Domestic Trade and Consumer Affairs Ministry director Hairul Anuar Bohro said there was no panic buying on Tuesday.
"Prior to the MCO, we had met with manufacturers and suppliers who gave an assurance that there is enough supply of goods and raw materials at various outlets throughout the state.
"We have about 200 enforcement officers to conduct daily checks to ensure no profiteering activities by sellers or suppliers during this period, " he said.
Checks at major shopping malls around here also found that most shops such as hair salons and mobile phone outlets were closed.
Both Johor Baru City Square and JBCC Komtar, located in the city centre, were also closed.
Besides Johor, other states that are under the MCO include Penang, Selangor, Sabah, and the Federal Territories of Kuala Lumpur, Putrajaya and Labuan.
Source: https://www.thestar.com.my/news/nation/2021/01/14/johoreans-adapting-to-new-normal