Advertisement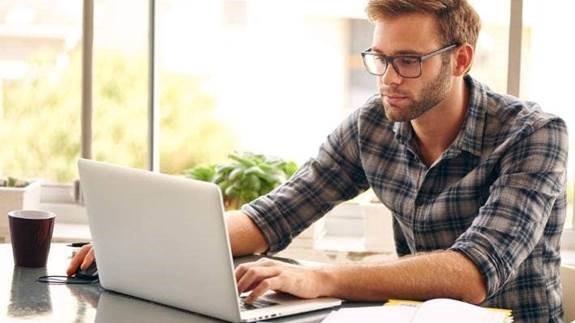 A free digital skills training programme aiming to reach 50,000 small and micro businesses is launching next week led by leading tech educator The Mind Lab.
The Government-funded programme will run for one hour every day for seven days a week, plus for another hour on Tuesday and Friday, for six months, and is free. It includes one-on-one support via phone or the video service, Zoom.
"We're hoping 50,000 small business will take up this offer," The Mind Lab founder and chief executive Frances Valintine said.
The Small Business Digital Boost skills and training programme is part of a wider $20 million Government initiative to raise the digital skills of thousands of small and micro businesses to adapt and innovate in a Covid world.
"Some people will be in boots and all, and they'll do every possible thing, and others will do it lightly. That would be my aspiration that we would see that sort of number," Valintine said.
Some small businesses might have a website but not much else and others were at the beginning with little digital capability. In small businesses generally digital capability was "very low".
"There's a long way to go," she said.
Because the lockdowns here had so far been shorter than in other countries, small businesses had not been forced as much to get to grips with digitising their businesses as in other countries like the United Kingdom.
There was a risk our small businesses were getting behind international counterparts.
"This is a real opportunity. Certainly not every country has an equivalent of this level of support."
"The benefits of digitisation are immediate. It's not a slow burn. As soon as you get going the business will start to improve. It's just taking that step," she said.
Forecaster and economist Tony Alexander in his first newsletter of 2021 refers to the demand on business to change they way they operate.
He said not all businesses were nimble enough to respond to the sharp changes in what they did and how they did it which Covid-19 had accelerated.
He expected a "weeding out" this year of those businesses unable to keep up.
Insights from research by several organisations looking at what small businesses needed has helped shape the digital training programme.
There are six key learning areas. These are digital tools, websites, digital marketing, small business accounting, customer insights and business growth, and future technologies.
Each of the sections is broken down into modules which are based around videos from specialists or from small business owners who had put in digital services and talk about the difference it made.
From next Monday, January 18, each day there will be a one-hour session on a specific area, such as how to set up an e-commerce site, and they will be hosted on Zoom and facilitated by local experts.
Twice weekly, Tuesday and Friday, a further one-hour Zoom session will have small business owners telling how they digitised their business. These are Q&A sessions facilitated by a specialist.
The one-hour sessions will be scheduled one week in advance to allow small business owners to book in advance.
Valintine said there was no limit on the number joining a session. The times would vary each day to accommodate different working schedules.
In addition, one-to-one support via phone or Zoom for business owners was available for more personal help and for technical challenges or general advice.
A team of people were available to contact seven days a week from 8am-7pm. The business would lodge a request online and within 15 minutes a team member would call them back, Valintine said. If they needed more than a phone call, Zoom could be used as well.
"That's another big part of it, so they are never really alone."
"There is quite a team behind this. It's a one-off opportunity... to have this level of commitment for so many businesses, I'm truly excited that this could be quite a transformational time for businesses."
When joining the programme a business name or business number was required. The programme was not limited to one person in the business. A business would be asked a few questions about digital capability which would determine what the business would be able to see and what was recommended to the business.
The business would be emailed once a week of content in the one-hour sessions that suited the business or owner so it was personalised to the individual business owner or business person, she said.
"We really want to make sure people don't stop when they've got one thing done."
The sessions would be recorded so that users could view the recordings if they missed a daily session.
The aim was to make people comfortable to take the next step. There were PDFs of the instructions of each video so that users could refresh.
"Apart from time, which I appreciate is tough for every small business owner, it is actually going to be the ultimate opportunity to upskill in things that could make a really monumental difference to how their businesses track going forward."
"We know that the biggest barrier is confidence. It is language that is very different with all its acronyms, and people are just lost. So we are trying to decipher all of that and make it much more accessible with a bit of humour as well."
Source: https://www.stuff.co.nz/business/123941019/free-digital-boost-training-for-small-business-aims-to-reach-50000