Advertisement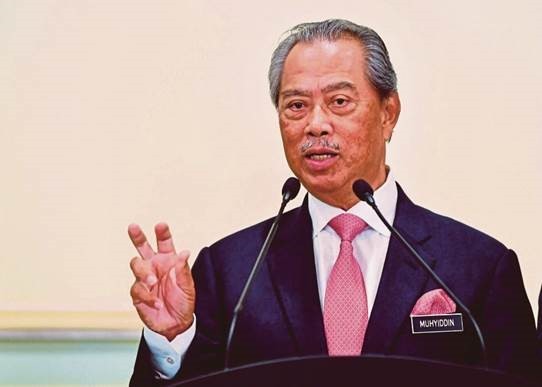 Image credit: New Straits Times
KUALA LUMPUR: The creation of the National Employment Council as part of the initiatives to create 500,000 employment opportunities in various sectors in the country is one of the most important aspects of 2021 Budget.
Prime Minister Tan Sri Muhyiddin Yassin said the council was aimed not only at creating jobs for the people amid the Covid-19 pandemic, but also to provide a platform to enable upskilling and retraining of Malaysian talent pool.
The council, which will be chaired by the prime minister himself, is important for the people to gain employment as the country continues to face socio-economic challenges due to the impact of Covid-19.
"One issue that received the most attention, one of those that people are most worried about, is the issue of jobs. The people are worried if they would still be able to have their current job or if they will be retrenched or lose their jobs in the future.
"This worry is shared by other people searching for work, such as graduates from universities and others.
"It is for these reasons that the government decided to look for specific measures to overcome the issue, why the Cabinet decided to set up the National Jobs Council," he said in an interview aired on Radio Televisyen Malaysia, TV3, Astro Awani and Bernama TV tonight.
Muhyiddin said though similar job-related entities had been in existence in Malaysia and other countries, there hasn't been a council that focused primarily on the creation of jobs.
"Although there have been similar entities that existed in our country, their job scope was detached from this (purpose) and they worked in silos. Those (existing) entities were never tasked to create new jobs.
"This is why the government decided to set up the council, and that I would chair it," he said.
Finance Minister Tengku Datuk Seri Zafrul Tengku Abdul Aziz in his 2021 Budget speech on Friday said the council would coordinate initiatives between ministries and agencies to create job opportunities as well as improving employees' skills and training.
In elaborating the role of the council, Muhyiddin said it would be assisted by the private sector.
"For example, it was decided that we would create almost 500,000 new job opportunities in all sectors. We have also started training, upskilling and reskilling workers.
"These initiatives involve workers who are being re-trained, and it is being done to prepare them for the new jobs that are being created.
"For me, this is a forward-thinking move to ensure that we can manage any issue of unemployment among graduates, skilled workers and even workers in informal categories who are in need of jobs," he said.
The 2021 Budget's three key thrusts were to ensure the rakyat's wellbeing, business continuity and economic resilience.
Muhyiddin said the 2021 Budget also emphasised on the importance to add value to Malaysian businesses, particularly among the small and medium enterprises (SME).
He said this was crucial as SMEs, which formed 70 per cent of the country's workfoce, was an important part of Malaysia's business ecosystem.
"We needed to add value in order to spur the economy and this included efforts to stimulate trade and spur growth. We needed to empower businesses so that shops continue to have customers.
"If we do not act on this, there will be no customers and no businesses. That is why we set up allocations that specifically benefited the SMEs. We needed to give particular emphasis to vulnerable groups, who included the SMEs," he said.
Source: https://www.nst.com.my/news/nation/2020/11/639120/pm-employment-opportunities-among-most-important-aspects-2021-budget