Advertisement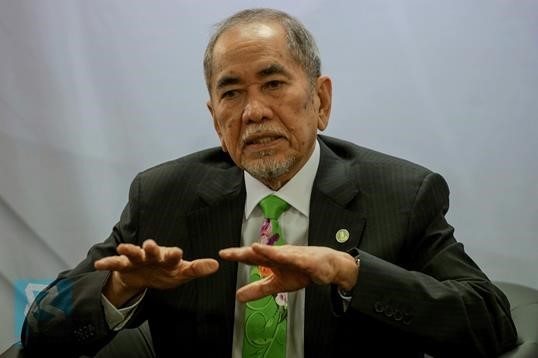 KUCHING: The Budget 2021 reflects the government's commitments towards the recovery and continuity of business operations during this challenging period of Covid-19 pandemic, observes Minister of Entrepreneur Development and Cooperatives Datuk Seri Dr Wan Junaidi Tuanku Jaafar.
The Santubong MP said through agencies under the ministry, the federal government would assist in the development of Bumiputera micro-entrepreneurs, as well as small and medium enterprises (SMEs).
"A total of RM4.6 billion has been provided to boost and empower Bumiputera entrepreneurs, including RM510 million for the purpose of financing Bumiputera SMEs and micro-entrepreneurs via Tekun Nasional and Perbadanan Usahawan Nasional Bhd (PUNB)," he said in a statement released in response to the national budget, which was tabled in Parliament on Friday.
He said another RM800 million would be allocated for capacity-building programmes by Malaysia Development Bank and SME Bank, and a micro financing worth RM1.2 billion will be provided through Tekun, PUNB, Agrobank, Bank Simpanan Nasional (BSN) and other financial institutions.
"The RM1.2-billion micro credit financing scheme includes RM110 million for micro-enterprises' facility under Bank Negara Malaysia."
Moreover, Wan Junaidi said Tekun would provide RM20 million specifically for the Indian Community Entrepreneurs Development Scheme, and RM5 million for entrepreneurship development of other minority communities.
"Aside from aiming to empower women entrepreneurs with RM95 million provided for special micro-credit financing, a total of 2,000 female entrepreneurs will benefit from the Micro Entrepreneurs Business Development Programmes."
Wan Junaidi said to assist the sports industry operators, RM20 million would be provided as soft loans via the Tekun Sports Scheme – the first of such financing being introduced in a national budget.
"About RM500 million has also been provided for National Development Scheme to assist Bumiputera entrepreneurs have greater involvement in the main sectors, and SME Bank will provide Lestari Bumi Financing Facility Scheme amounting to RM300 million to help Bumiputera micro and small businesses in moving up to a higher category."
Wan Junaidi said to support automation and modernisation, RM150 million would be allocated under the SME Digitalisation Grant Scheme and the Automation grant.
"Besides, RM25 million will be provided for micro franchise development and affordable franchise programmes as well as 'Buy Made in Malaysia Products' programme."
Wan Junaidi also said a total of RM150 million would be allocated for training programmes, sales assistance and to purchase digital equipment for 100,000 local entrepreneurs to participate in e-commerce under the 'E-Commerce SME and Micro SME' campaign.
"My ministry is committed to continuing the entrepreneurship agenda and ensuring that the allocated announced would benefit the targeted sectors, in line with the aspirations under the National Entrepreneurship Policy 2030," said the minister.
Source: https://www.theborneopost.com/2020/11/08/budget-to-aid-economic-recovery-wan-junaidi/