Advertisement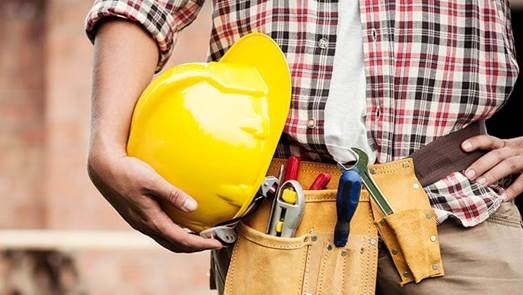 More than half of the UK's small and mid-sized professional property developers expect to make use of the changes to Permitted Development Rights in the next two years, with 75% thinking they can deliver more units than before, as they look for development opportunities that will help them deliver more housing and avoid collapse.
Secretary of State for Housing, Communities and Local Government Robert Jenrick has already publicly stated his desire to support SME developers to build more, and research by TrustedLand and LandTech has found that, away from the big housebuilders, small and mid-sized property developers are actively looking for conversion opportunities to increase output.
Data taken from LandTech's own site-sourcing platform, LandInsight, showed that within a week of changes to use classes in England and Wales, a quarter of all land searches carried out by the site's 1,500 developer users were for these new use classes as sites suitable for conversion.
As part of the study, SME developers were also asked about their intentions to utilise Permitted Development Rights (PDR), with 54 percent stating that they intend to make use of new permitted development rules in the next two years. Three quarters believe that using PDR will enable them to deliver more units in the next 24 months, than they have in the previous two years.
According to LandTech's data, there have been 12,000 office-to-residential conversions since 2014, however there remain 13,000 office properties sitting vacant, along with over 7,000 light industrial units. LandTech's data journalist, David Heasman, said: "This data shows that there are still significant numbers of empty properties just waiting for the right developers.
"There are currently over 20,000 vacant properties that fit in the Permitted Development Rights criteria. Those numbers are likely to rise significantly in the coming months as the impact of Covid-19 continues to take its toll on businesses. The trend of searches suggests that SME developers are aware of the opportunity, and eager to use it."
TrustedLand CEO, Alex Harrington-Griffin, believes that now is a unique moment in time for the Government to truly support SME developers in overcoming many of the stumbling blocks that have slowed housing delivery in recent years.
He said: "The market has never been easy for SME developers, but the impact they collectively have on the delivery of high-quality housing should not be underestimated. The latest PDR changes certainly opened more opportunities, sped up the planning process and made development more practical. That is only half the challenge though, with planning still presenting significant risk and delays.
"Most SME developers would like to see more action from Central Government to provide the resources needed at a local planning level, whilst producing a simpler system for calculating affordable housing and S106 contributions. The recent study supported by one of the 2020 Real Developers, Pocket Living, showed just 1 in 60 London small sites are approved within the statutory limit, mostly due to viability and affordable housing hold ups."
This week, six members of the Real Developers cohort of 2020 will be joining a task force that will meet with Secretary of State for Housing, Communities and Local Government, Robert Jenrick to discuss the proposed planning reforms and how they can be used to benefit hard working small and mid-sized developers. Alongside land and professional introductions, TrustedLand say they have plans to 'drive recognition and opportunity for established SMEs beyond the industry's current offering to the sector.'
SME developers interested in joining next year's Real Developer cohort have until 30th October 2020.
Source: https://www.showhouse.co.uk/news/75-of-sme-housebuilders-are-looking-for-conversion-opportunities/