Advertisement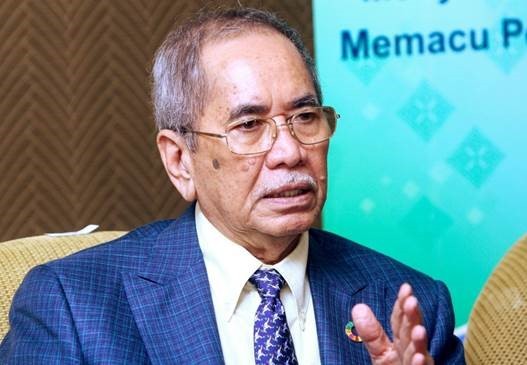 Image credit: The Star
KUALA LUMPUR: Small-and-medium enterprises (SME) are the biggest beneficiaries of the moratorium extension applications and targeted bank assistance approved by the Entrepreneur Development and Cooperatives Ministry (MEDAC).
Its minister Datuk Seri Wan Junaidi Tuanku Jaafar said the SME Bank alone approved 3,087 applications with a value of RM4.844 billion.
"As of Oct 8, a total of 18,670 moratorium extension applications and targeted bank assistance with a value of RM6.704 billion were received by Medac financing agencies.
"From that total, 10,710 applications with a value of RM6.04 billion or 90.15 per cent applications were approved," he said in a statement today.
Wan Junaidi said the initiative was aimed at reducing the people's financial burden and to mitigate the cash flow challenges confronting businesses since the moratorium period ended on Sept 30.
"In this regard, financing agencies under MEDAC have taken proactive initiatives by seeking feedback on moratorium extension applications and targeted bank assistance from account owners, mainly involving SMEs," he said.
However, the ministry rejected 5,422 applications (9.28 per cent of total applications) either due to an applicant's income not being affected; applicants' failure to provide proof of impaired income; the rescheduling/refinancing of Financing Payment by the Credit Counselling and Debt Management Agency (AKPK); or overdue of more than 90 days with no source of repayment.
"From the total, only 1.7 per cent of rejected applications were from SMEs. The remaining 98.3 per cent were individual applications," he said.
Wan Junaidi said the remaining 2,358 applications were still being processed by the agencies.
On a related development, the Tunas Usahawan Belia Bumiputera Programme (TUBE) through the National Economic Recovery Plan (Penjana) initiative will go virtual this year.
"This year, TUBE will be conducted online for safety and health purposes, due to the Covid-19 pandemic.
"With a shorter training period of seven days, the training module has been enhanced and modified for participants to easily grasp and practice immediately after completing their training," he said.
This programme, which will receive additional funds of RM20 million, will prioritise applicants who have been laid off but interested in running a business as a full-time career.
"A total of 250 participants are targeted to be trained using funds under this initiative.
"Youths who are interested to start their own businesses are welcomed to apply for this programme before Oct 25 via tube.smecorp.gov.my," he said.
Source: https://www.nst.com.my/business/2020/10/632333/smes-biggest-beneficiary-under-medacs-assistance