Advertisement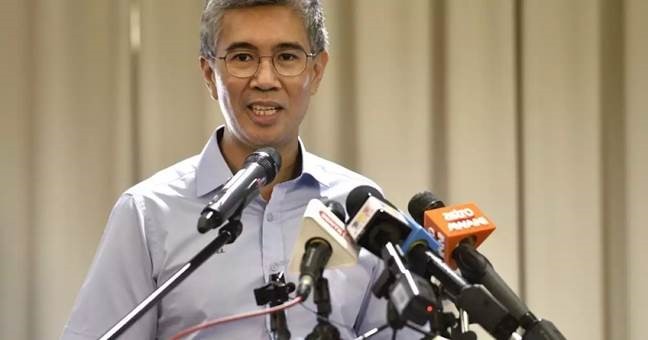 Image credit: Head Topics
KUALA LUMPUR: The government's Wage Subsidy Programme under the Economic Recovery Plan (Penjana) has saved millions of jobs with a total of RM10.44 billion in wage subsidies approved, benefitting more than 2.6 million workers up to Sept 11.
The Finance Ministry said RM1.5 billion had been allocated for the Hiring Incentive Programme and Training Assistance programme to encourage hiring by employers.
"A total of 33,688 employees (an increase from 28,577 last week) have managed to get jobs.
"This number includes 25,752 people under the age of 40, 4,324 people in the 40-to-60 age group, 256 disabled individuals and 3,356 apprentices," said Finance Minister Tengku Datuk Seri Zafrul Tengku Abdul Aziz in a statement yesterday.
He said the government launched Reskilling and Upskilling Programmes across the ministries and agencies to meet the needs of the industries to train new skills for the purpose of job retention, as well as incorporate entrepreneurial elements to start a business.
"Small- and medium-sized enterprises (SMEs) play an important role to drive the nation's economic growth. Penjana emphasises specific strategies to support SMEs by increasing their access to funding, to boost their capabilities and capacity."
Tekun Business Recovery Scheme (TBRS) has helped support the cash-flow of micro SMEs so that they can sustain their business without letting staff go. Up to Sept 11, a total of RM71.2 million had been channelled for the benefit of 10,649 micro SMEs.
Penjana Credit Financing was set up under Bank Simpanan Nasional (BSN) with an allocation of RM500 million to support SMEs and micro SMEs through a new financing programme, with an interest rate of 3.5 per cent and a maximum loan of up to RM50,000.
Up to Sept 11, a total of RM42.92 million has been channelled and utilised 1,146 SMEs and micro SMEs.
The Penjana SME Financing for SMEs was initiated for businesses affected by the Covid-19 pandemic with an allocation of RM2 billion.
Priority was given to SMEs that have not received any financing from banks.
Up to Sept 11, 2,556 SME financing applications have been approved with total value of RM639.57 million.
"To ensure the survival of Bumiputera entrepreneurs in facing difficulties arising from the Covid-19 pandemic, the government also provides a simple financing programme for Bumiputeras amounting to RM500 million," said Tengku Zafrul.
"These include Pembiayaan Mudah Bumiputera by Perbadanan Usahawan Nasional Bhd (PUNB) amounting to RM200 million to Bumiputera-owned businesses specifically.
The assistance include fo working capital, operational expenses and system automation."
The government had also allocated RM300 million in the form of working capital for Skim Pembiayaan Mudah Jaya (SPiM) by Mara to help affected Bumiputera entrepreneurs, including at training colleges with a maximum total loan limit of RM1 million with an interest rate of 3.5 per cent per annum.
Tengku Zafrul said Sukuk Prihatin, an initiative that provides an opportunity for Malaysians to contribute to nation-building as part of post-Covid-19 recovery efforts, had been oversubscribed, with a total subscription of more than RM666 million, exceeding the original issuance target of RM500 million.
"Given the overwhelming response from eligible applicants, the government decided to issue an additional subscription of RM166 million. The funds raised will be channelled to initiatives such as connectivity improvement in rural schools, support for micro-entrepreneurs, and infectious disease research."
Additionally, 10.98 million people had received RM50 in their e-Wallet with a total value of RM548.8 million up to Sept 11.
Source: https://www.nst.com.my/news/nation/2020/09/626534/finance-ministry-penjana-has-saved-millions-jobs