Advertisement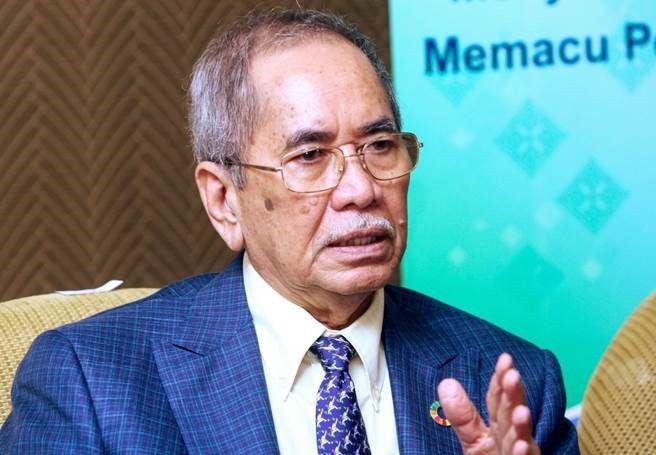 Image credit: The Star
KUALA LUMPUR: A total of 100,000 entrepreneurs are expected to sit for the Malaysia National Entrepreneurs Psychometric Test (MyNEPT) this year, according to Entrepreneur Development and Cooperatives Minister Datuk Seri Dr Wan Junaidi Tuanku Jaafar.
The system developed by Institut Keusahawanan Negara Bhd (INSKEN) would assist both entrepreneurs and would-be entrepreneurs to understand their inclinations and individual personality traits in order to achieve success.
Wan Junaidi said to-date, more than 10,000 entrepreneurs had taken MyNEPT.
"Based on the data collected from these entrepreneurs who have taken the test, we are not facing any major problem. The score for emotional restraint is a bit high, but not too high," he told reporters after launching MyNEPT's website here today.
Wan Junaidi said the MyNEPT test could help entrepreneurs to overcome their weaknesses through assistance from related parties.
"Becoming an entrepreneur bears its own set of challenges including one's emotions, conviction and orientation; therefore, the test helps us identify where the weaknesses are and, if necessary, to find a partner to complement our weaknesses and assist us.
"As an example, the entrepreneurs can get assistance from INSKEN or SME Corporation Malaysia in the form of further training if they really want to be entrepreneurs (who are successful)," he said.
Wan Junaidi also urged all agencies under his ministry to utilise the MyNEPT system to assist entrepreneurs to know themselves and improve their weaknesses.
"I hope every agency in the ministry can leverage on this system in order to determine their ability and to see whether they are suitable or not to interact with certain types of people. This will make us better prepared in confronting problems and weaknesses later," he added.
Source: https://www.thesundaily.my/local/100000-entrepreneurs-targeted-to-sit-for-mynept-test-AA4020561