Advertisement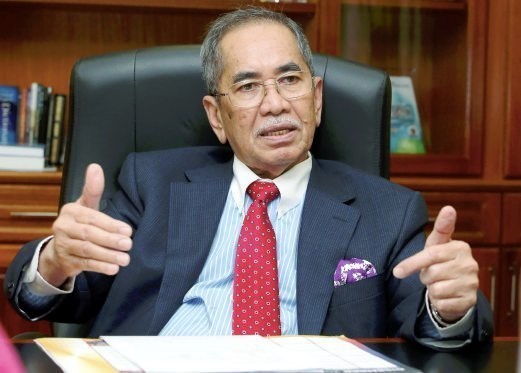 Image credit: Mole.my
KUALA LUMPUR: The government is looking into channelling more aid under the Covid Business Recovery – Micro (CBRM) scheme involving RM195.97 million, the Dewan Rakyat was told today.
Entrepreneur Development and Co-operatives Minister Datuk Seri Wan Junaidi Tuanku Jaafar said the matter has already been brought to the Finance Ministry.
"The government has several agencies designated to channel assistance to SMEs (small and medium-enterprises). However, there is a limit to allocations under the National Entrepreneur Group Economic Fund (Tekun). Aid was channelled through Bank Simpanan Nasional and other agencies.
"I have discussed with the Finance Minister to consider adding more funds for the special grant. We will know (the decision) in a week or two by the Finance Ministry," he said in reply to a supplementary question from Akmal Nasrullah Mohd Nasir (PH-Johor Baru) who asked if the government is considering extending the aid.
Akmal said he learned that some micro businesses are unable to apply for the RM3,000 grant as the fund has been exhausted.
Wan Junaidi earlier said Tekun had approved 25,660 applications from SMEs and micro enterprises for its CBRM scheme as of July 17, with each business receiving RM3,000.
The scheme, which was launched on April 8, is aimed at assisting SMEs and micro enterprises affected by the Covid-19 outbreak, with a zero-interest loan of up to RM10,000.
He said CBRM is one of the initiatives offered by agencies under the ministry. Others include special redemption facilities by SME Bank involving a maximum loan of up to RM1 million for SMEs, of which 940 applications were approved as off July 17 involving RM503.04 million. The BRCares loan by Bank Rakyat will also see RM300 million disbursed to 500 cooperatives, SMEs and micro businesses.
As of July 17, a total of 1,112 BRCares applications have been approved involving RM84.59 million, he said.
Apart from allocation of funds to assist SMEs and micro businesses affected by the Covid-19 pandemic, other initiatives include rescheduling of loan repayments, loan repayment moratorium, and online entrepreneurship training and guides as well as implementation of high-impact programmes.
Source: https://www.nst.com.my/news/nation/2020/07/610049/govt-mulling-more-funds-under-special-grant-micro-enterprises