Advertisement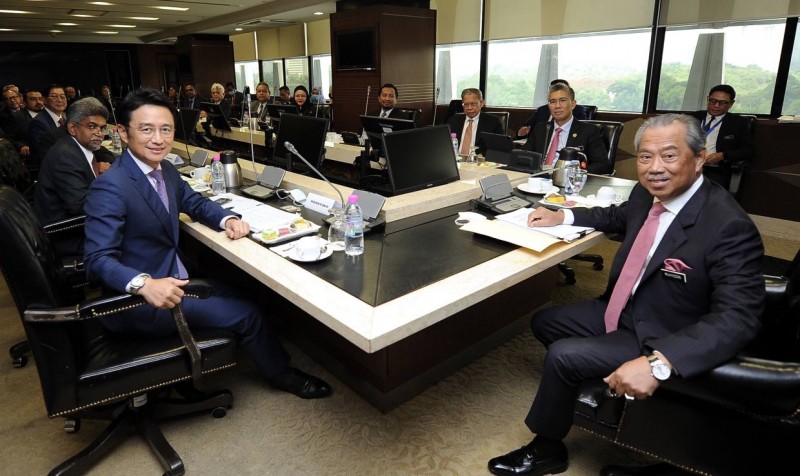 PETALING JAYA: Prime Minister Tan Sri Muhyiddin Yassin has painted a grim picture for the country if Covid-19 cases continue to rise and the government is forced to revert to the movement control order (MCO) from the recovery MCO stage.

If this were to happen, the nation stood to lose RM2bil daily while millions of Malaysians would lose their source of income, said Muhyiddin, hinting that a return to MCO would be counterproductive to everyone's efforts so far.
Throughout the MCO period, the government had pumped RM295bil into the Prihatin, Prihatin Plus and Penjana economic recovery packages, under which the wage subsidy and worker retention programme had saved over 2.75 million jobs, he said.
"Besides that, over 800,000 businesses, including micro as well as small and medium enterprises (SMEs), became beneficiaries of these packages.
"These packages were estimated to have contributed more than 3% to the country's gross domestic product (GDP) this year.
"If the MCO has to be enforced again, among the impacts include that the estimated GDP growth in 2021 might not be achievable.
"Businesses would have to close again and the unemployment rate which was at 5.3% in May 2020 can increase sharply.
"This is something that we must avoid, " he said during a televised special address yesterday.
Spelling out some of the initiatives rolled out by the government during the MCO period, Muhyiddin said to date, RM11.14bil had been channelled to 10.4 million Bantuan Prihatin Nasional recipients.
As many as 1.4 million e-hailing drivers received cash allowance of RM500, amounting to RM34mil in total while 477,000 taxi drivers, tour guides and bus drivers had received cash allowance of RM600, a total of RM28.8mil.
"As many as 7.7 million consumers also received a 50% discount on their electric bill worth RM312.32mil and 1.4 million users received a 15% discount worth RM185.75mil.
"Meanwhile, 65% of households received the moratorium on bank loan repayments altogether worth RM38.4bil, " he said.
Regarding aid for entrepreneurs, Muhyiddin said as many as 545,000 micro entrepreneurs had received the Prihatin special grant worth RM1.6bil.
A total of 7,000 people received the Bank Simpanan Nasional micro credit facility worth RM247mil while over 23,000 people received the Tekun micro credit facility worth RM177mil.
"Wage subsidy amounting to RM7.4bil has also been channelled. This initiative has benefited 834,000 employers and 6.7 million workers nationwide, " he said.
Muhyiddin said he believed that many Malaysians affected by the pandemic had received benefits from the aid programmes.
Source: https://www.thestar.com.my/news/nation/2020/07/21/malaysia-stands-to-lose-rm2bil-daily