Advertisement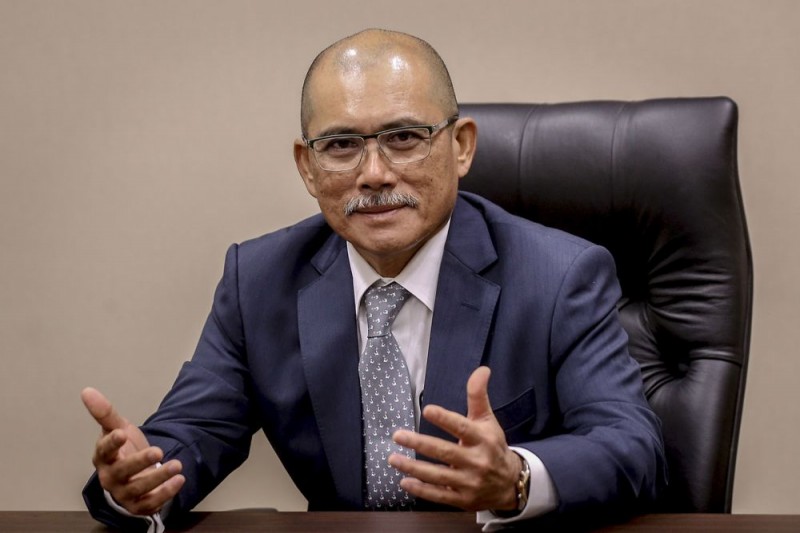 Image credit: Malay Mail
The state of global food security hinges on the highly vulnerable nature of the food supply chain ecosystem. At the heart of this system are the farmers and fishermen who are at the mercy of unpredictable weather and layers of middlemen.
When Prime Minister Tan Sri Muhyiddin Yassin appointed me into his cabinet as the minister of agriculture and food industries in March, the Covid-19 pandemic was beginning to peak, prompting the government to close our border and implement the Movement Control Order (MCO) to curb the spread of the virus.
This led to a decline in business-to-business (B2B) transaction for agro-food products as hotels and restaurants shut their businesses. As a result, the agrofood producers found themselves having a surplus of fresh produce. To minimise the pandemic impact, the government announced Prihatin Rakyat Economic Stimulus Package 1, Additional Prihatin for Small and Medium Enterprises and the Short-Term Economic Recovery Plan (Penjana).
While B40 farmers and fishermen are entitled to cash aid under Bantuan Prihatin Nasional, other assistance and incentives are also available for agro-food- related small and medium industries (SMEs). A total of RM1 billion is allocated to the Agrofood Fund to help SMEs increase food production and for export purposes.
An additional RM190 million has been channelled to the agriculture sector under the second stimulus package, which includes allocations for increased food supply and subsidising hill padi farming.
In order to address oversupply of fresh produce from farms, a buyback scheme was established. The ministry also facilitated the marketing of local fresh produce and agro-food products by collaborating with retailers, including major supermarkets.
The Federal Agricultural Marketing Authority (Fama), for instance, has collected 4,292 metric tonnes of produce from farmers, selling them to major retailers such as Giant, Mydin, The Store, TF Universal, Aeon Big and Aeon Jusco.
Around RM100 million has been allocated to Fama and the Fisheries Development Authority of Malaysia (LKIM) to set up better storage facilities to extend the lifespan of fresh produce. Furthermore, 144 Controlled Fish Markets were established nationwide during the MCO to meet the demand for fresh produce.
The overall sales of the markets throughout the MCO period stand at more than RM94 million to date. The ministry's e-commerce platform for fish products, Nekmatbiz, recorded 10 times more sales than usual. Our Agrobazaar Online platform reported a significant increase in sales with a total of RM12.56 million. The ministry also expanded its partnership with private entities and e-commerce players such as Shopee, Dropee, mygroser, gogopasar and LalaMove that could play vital roles in providing online marketplace and delivery services.
The Penjana stimulus package offers several initiatives to revive the agro-food sector by targeting SMEs and agro-food businesses affected by the MCO. A micro-credit scheme has been established under Agrobank that offers loans of up to RM50,000 with a repayment period of five years and a low interest rate of 3.5 per cent. This scheme targets five major groups, namely the agropreneurs under farmers' organisations, fishermen who are registered under LKIM and Nekmat, padi farmers, new start-up businesses that are focusing on the agriculture and food sector, and existing agro-based businesses under Agrobank.
Around RM700 million has been allocated under Penjana to facilitate digital transformation by SMEs so they can make the shift towards e-commerce. This is important for the agro-food sector as a direct B2C transaction through e-commerce platforms can eliminate dependency on middlemen.
The ministry is also looking into shifting the B2B transaction online for the agro-food sector through farm-to-business and business-to-farm modules. In doing so, the ministry will partner e-commerce platforms such as Ourfarm AirAsia, Dropee, Farm2Table and CP3. On June 15, Tan Sri Tony Fernandes and I launched Ourfarm, a B2B e-commerce platform that will connect farmers to bulk-buyers and wholesalers as part of our effort to promote economies-of-scale in the agro-food sector.
The move towards digitalisation is crucial as demand from businesses such as restaurants and hotels is expected to increase in the coming months. To better prepare for any potential crisis, the government is looking into the best way forward to improve food security.
A Cabinet Committee on Food Security has been established to formulate a holistic and sustainable food security policy, to be chaired by the prime minister, and it will engage experts in the field, industrial players and non-governmental organisations .
I urge those in the agro-food sector, who are affected by the MCO, to make full use of the various assistance that the government has allocated for them. Malaysians must also do their part by buying locally grown agrofood products to support our farmers, fishermen and food producers. Together we shall persevere and recover from this pandemic.
The writer is minister of agriculture and food industries.
Source: https://www.nst.com.my/opinion/columnists/2020/07/607289/many-measures-being-taken-revive-agriculture-sector