Advertisement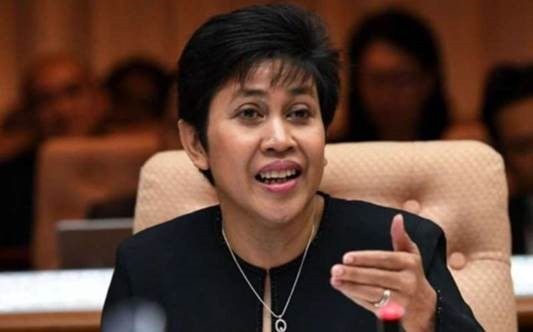 Image credit: Berita Harian
KUALA LUMPUR: The government can borrow more, thanks to the fiscal space it has built over the years, if there is a need for further economic stimulus, Bank Negara Malaysia said.
Bank Negara governor Datuk Nor Shamsiah Mohd Yunus said Malaysia had a proven track record with regards to medium-term fiscal consolidation plans.
The gradual consolidation of such plans over the years had allowed the government to build the fiscal space needed to support the economy during slowdown.
"The government has embarked on a fiscal consolidation in 2010 and since then our fiscal deficit had declined by half from 6.7 per cent of gross domestic product (GDP) in 2009 to 3.4 per cent of GDP last year," she said at a virtual press conference on Malaysia's first quarter GDP performance here today.
Fitch Ratings recently said borrowing needs and fiscal deficits were set to expand in sukuk-issuing countries, like Malaysia and the Gulf Cooperation Council economies.
This was due to the oil price fall and the large economic stimulus packages launched to mitigate the Covid-19 fallout.
Economists have said that Malaysia's RM260 billion stimulus packages announced recently and low crude oil price environment would widen its fiscal deficit to about 4.7 per cent this year.
This was still lower than the 6.7 per cent deficit recorded during the global financial crisis in 2009.
Shamsiah said fiscal measures were to protect individuals and businesses from the worst of the economic crisis and it should be implemented in a manner that reduced the long-term strain on public finances.
Stimulus packages, she added, provided immediate cash flow relief to help individuals and small businesses to sustain themselves, while reducing economic scarring and retaining productive capacity.
It also provides funding to help businesses improve their operation so the economy can rebound quickly, as well as preserve fiscal discipline and retain enough capacity for future intervention if required.
Shamsiah said the central bank had reduced the overnight policy rate (OPR) by three times this year with a total of 100 basis points.
"This translates into a lower lending rate, which in turn helps new and existing borrowers," she said, adding that about 75 per cent of the total loans in the banking system was based on floating interest rates.
Shamsiah said lower borrowing cost would reduce the debt burden of households and businesses and support credit expansion as the economy improves in the second-half of 2020.
On negative sovereign outlook from rating agencies, she said several advanced and emerging economies had seen downgrades due to weaker growth prospects and fiscal position.
Shamsiah said rating agencies should not be overly focused on the fiscal deficit but more on what the countries had done to deliver a swifter rebound post Covid-19.
Meanwhile, Bank Negara said the unemployment rate would be above 4.0 per cent this year, given the extended Movement Control Order (MCO) and weak demand.
'In some period, particularly in April and May, we may see higher unemployment rates due to business closure. But in the second half of the year, the labour market may gradually improve with hiring and job creation in some sectors," Shamsiah said.
She said the more vulnerable groups included tourism and export-oriented manufacturing as these industries accounted for 45 per cent of the total employment.
"Once the MCO is lifted, we should see improvement in employment through re-hiring in varying levels across different economic sectors," she added.
Source: https://www.nst.com.my/business/2020/05/592272/malaysia-can-borrow-more-if-needed-says-bank-negara-governor