Advertisement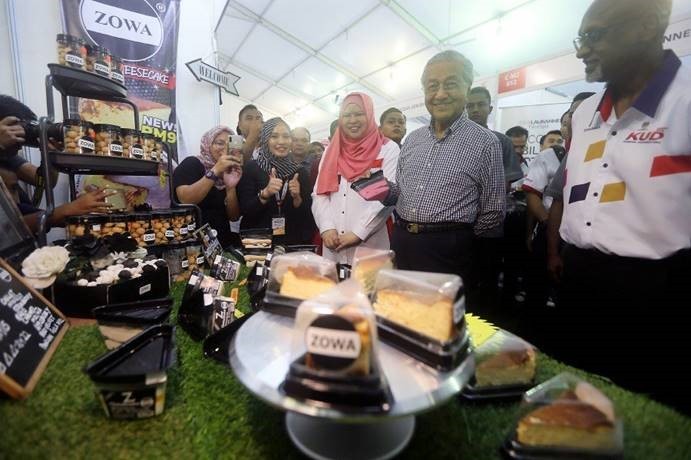 PUTRAJAYA: Prime Minister Tun Dr Mahathir Mohamad has called upon rural entrepreneurs to work hard so that they can stand tall and be on par with urban entrepreneurs.
He said it was the government's intention for the rural entrepreneurs to be on equal footing with their fellow counterparts from the cities.
"(But) if rural entrepreneurs are not willing to work hard, they will gain nothing," he said after a walkabout at Rural Entrepreneur Carnival (REC) this evening.
Dr Mahathir said rural entrepreneurs should also leverage on the latest technological advancement by utilising machines and automation in their businesses.
"Many products here were produced using machines. If we want to further expand our business, we can use the help of machines," he said, adding that the machines were affordable.
Meanwhile, grey skies and heavy rain did not stop the 94-year-old from visiting various booths, spending about two hours at the carnival.
REC is a marketing programme under the Rural Development Ministry which is aimed at promoting products and services by rural entrepreneurs.
It is held every two years and this year REC kicked-off in Penang (March 29-April 1), followed by Terengganu (April 25 to 27) and Sabah (Aug 22-25).
The REC in Putrajaya is being held from Oct 17 to 21 and sees participation by some 1,000 participants and entrepreneurs from various business and economic segments.
The carnival is targeting an estimated sales of RM40 million.
Source: https://www.nst.com.my/news/nation/2019/10/531468/work-hard-be-par-urban-entrepreneurs