Advertisement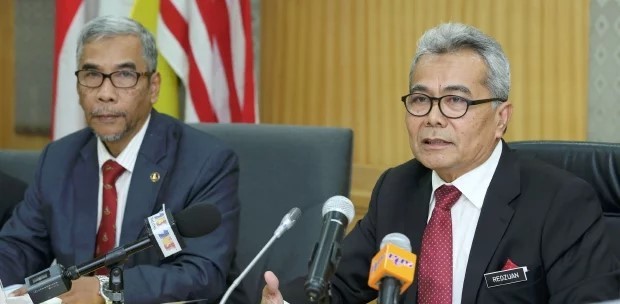 Image credit: News Straits Time
PETALING JAYA: Small and medium enterprises (SMEs) were urged to fully utilise their existing skills and grab opportunities that will contribute to the country's economic growth.
Entrepreneur Development Minister Datuk Seri Mohd Redzuan Md Yusof said the gross domestic product (GDP) contribution from SMEs was still low and had yet to meet the targeted national revenue.
He said all SMEs and Bumiputera-based co-operatives should contribute at least 50 per cent to the country's GDP by 2030.
"Sadly to say, small and medium enterprises, which have at least one million entrepreneurs including those in registered companies under the Companies Commission of Malaysia (SSM), have not contributed to the targeted 4.7 GDP growth.
"The co-operatives, with at least 6.5 million registered members and 14,000 co-operatives in the country, are also yet to be productive.
"Co-operatives have RM140 billion in assets but could only generate about RM48 billion in 2018. This is still not enough," he said at the Koperasi Pribumi Bersatu Malaysia Bhd (Ko-Best) inaugural meeting here today,
Redzuan urged them to grab opportunities open to them, in order to move forward and contribute to the country's economic growth.
He also urged SMEs and Bumiputera co-operatives to prepare a targeted data (statistics) of their respective businesses.
"With the data, these co-operatives will become a significant catalyst which would give impact to the country's development, as what Prime Minister Tun Dr Mahathir Mohamad has hoped for," he added.
Also present at the event was Ko-Best chairman Datuk Mazlan Hashim.
On the progress of Malaysia's first "flying car", Redzuan said the project has entered phase two.
"As I have said before this project is a private initiative. We do not monitor it, other than to hold discussion at the government level to create an ecosystem that would help to develop the industry," he said.
Source: https://www.nst.com.my/news/nation/2019/10/529571/smes-bumi-co-ops-urged-contribute-malaysias-economic-growth