Advertisement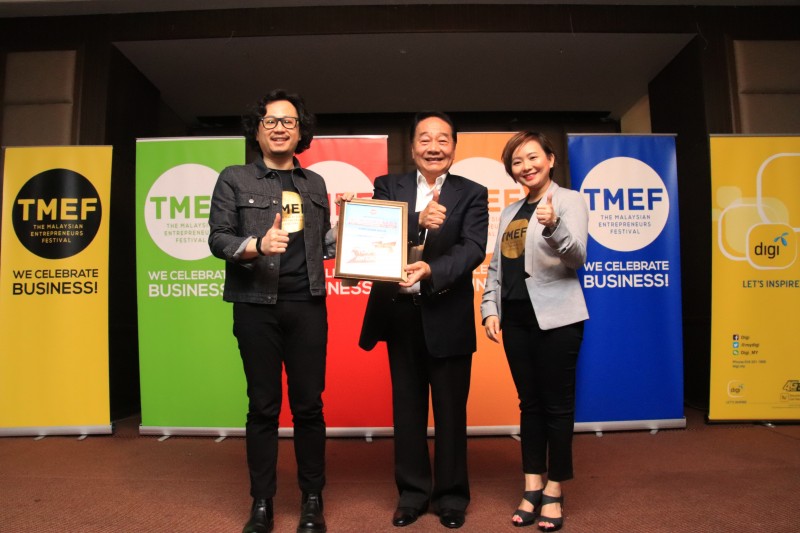 SIBU: Minister of International Trade and E-Commerce Dato Sri Wong Soon Koh wants small and medium enterprises (SMEs) to explore options to drive productivity and reduce operational costs.
He said SMEs are the backbone of the country's economy, accounting for 97 per cent of businesses in the country.
"The onus is on the SMEs to embrace digitisation and e-commerce. You can unlock more business opportunities through those assets in the digital world," he said at the opening of the inaugural Malaysian Entrepreneurs Festival (TMEF) here yesterday.
TMEF founder and president Ng Eng Heng and vice-president Amy Loo were also present.
Wong, who is also Second Finance Minister, said since 2000 when the Internet became widespread, people had become more connected via digital technology.
"Software usage has grown fast and today we have software as a service where one can use it for applications."
Wong said digital technology connects the world and affects the ways how businesses operate nowadays.
"It is thus essential for the SMEs to digitise their businesses, embrace the IoT (Internet of Things), use social media to position their businesses, e-commerce to sell, online banking or system to deliver transactions."
Wong said digital economy and e-commerce are also the two main focus of the state government to spearhead its economy and to provide opportunities for the people to improve their entrepreneurship and standard of living.
He said SME industries in Sarawak also play a significant role in the economic development that contributes significantly to the socio-economic development of the people through the creation of jobs.
"On top of that, Sarawak SMEs which comprise the highest percentage of business entrepreneurs and are at the top in terms of numbers, are important contributors in driving the state's economic growth," he added.
Source: http://www.theborneopost.com/2018/05/23/smes-urged-to-explore-options-to-drive-productivity-reduce-costs/