Advertisement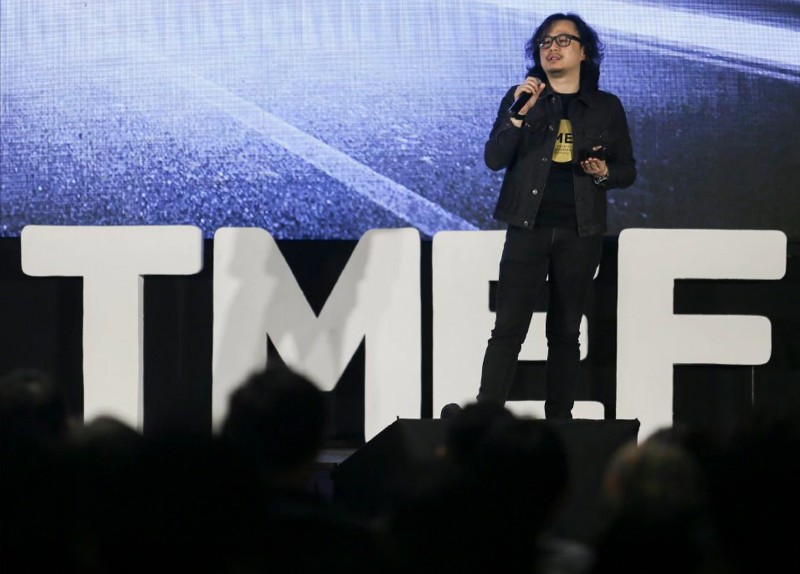 Image credit: Sairien Nafis
KUALA LUMPUR: Small and Medium Enterprises (SME) are urged to venture into the digital segment to stay relevant and competitive. This is important because it helps them to solidify their business presence in both the domestic and international markets.
The Founder and President of The Malaysian Entrepreneurs Festival® (TMEF®), Ng Eng Heng, said that in this new era of the digital age, there is a real need for entrepreneurs to stay up to date with the current technology to stay relevant with the times.
Heng says SMEs need to understand the strategic steps required to boost their competitiveness in line with the government initiative to make 2017 the year of internet economy, spearheading it towards the digital revolution.
"To stay competitive and to dominate the market, it is crucial for SMEs to make full use of the digital segment which will boost their businesses." Heng said during his keynote speech at the TMEF® SME Tech Summit at the Sime Darby Convention Center here today.
Among the attendees of the program were SME entrepreneurs and major movers of the digital economy such as Suruhanjaya Syarikat Malaysia (SSM), Konica Minolta, Celcom, Cisco Malaysia, Panasonic Business, MYNIC Berhad, ZTE, Google Cloud, Grab and Exabytes.
At the event, Heng also mentioned that the TMEF® SME Tech Summit will be the platform of transformation which will assist and support SMEs to overcome the challenges that they might face in their respective industries.
He said the participants can share and discuss their views and expertise between them, and among the major movers of the digital economy who were attending the event.
The entrepreneurs were also guided on how to gain more success and bigger market potentials by focusing on the approach that will lead to the usage of digital technology.
"The transformation towards digital economy needs to be taken seriously by SMEs for their businesses to grow in tandem with the new age, and to avoid them closing down because they fail to keep up."
"This Tech Summit is a transformation point to elevate the awareness and participation of SMEs in the advancement of technology, and how it can benefit their business." he said.
Source: https://www.bharian.com.my/berita/nasional/2017/10/335989/pks-hadapi-cabaran-ekonomi-digital