Advertisement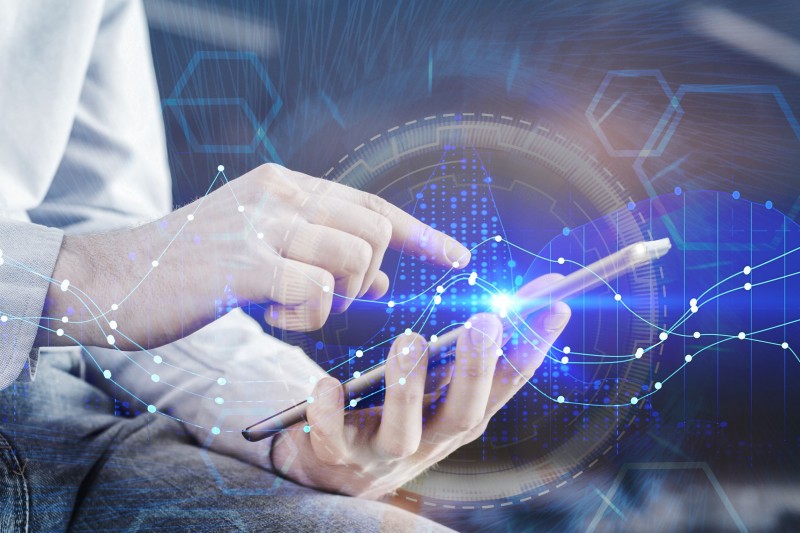 Image credit: HRM Asia
GEORGE TOWN: Malaysia today has the makings of being a prime digital investment destination in Asean with its world-class infrastructure, holistic and comprehensive digital ecosystem, as well as highly skilled digital talents.
Prime Minister Datuk Seri Ismail Sabri Yaakob said the country was also in the best position to achieve the digital investment target of up to RM70 billion by 2025, in line with the Malaysian Digital Economy Blueprint (MyDIGITAL).
He said despite being launched in July this year, the Malaysia Digital (MD) initiative had secured a value of RM42 billion in foreign direct digital investments in just two months.
He said this revenue was generated via the investments of 28 foreign companies from various sectors, namely data centres, IT service providers, creative content technology, and global business services.
He added that the domestic direct digital investment up to Aug 24 had hit RM4.76 billion.
"This achievement is crucial towards the nation's economic recovery, as it creates high-skilled job opportunities, encourages innovation and further elevates the digital economy.
"Through this effort, up to 6,000 high-value jobs have been created. These job opportunities are expected to continuously increase in the future.
"These positive achievements have placed Malaysia in the best position to achieve the digital investment target of up to RM70 billion by 2025, in line with MyDIGITAL.
"With its world-class infrastructure, holistic and comprehensive digital ecosystem and highly skilled digital talents, Malaysia today has the makings of being a prime digital investment destination in Asean," he said at the launch of the World Congress on Innovation and Technology (WCIT) 2022 at the Setia Spice Convention Centre here today.
The event was graced by Yang di-Pertua Negeri Tun Ahmad Fuzi Abdul Razak.
Present were Chief Minister Chow Kon Yeow, Communications and Multimedia Minister Tan Sri Annuar Musa and Human Resources Minister Datuk Seri M. Saravanan.
Also present were National Tech Association of Malaysia (Pikom) chairman and WCIT 2022 organising chairman Dr Sean Seah and World Innovation, Technology and Services Alliance (WITSA) chairman Yannis Sirros.
Ismail Sabri said Malaysia had played an important role as a digital investment hub in Asean.
He said since the introduction of the Multimedia Super Corridor (MSC Malaysia) initiative in 1996, the government had successfully attracted digital investment worth RM384 billion.
This, he added, had led to the creation of 180,000 high-skilled jobs, generating income amounting to RM588 billion.
"After 26 years, MSC Malaysia was given a new lease of life and has been rebranded and relaunched as Malaysia Digital, or MD.
"MD plays a central role in transforming the country's digital economy ecosystem, driving more impactful programmes for Keluarga Malaysia," he added.
Elaborating, Ismail Sabri said the world was currently facing three severe and overlapping crises – the ongoing impact of the Covid-19 pandemic, the conflict between Russia and Ukraine and rising issues pertaining to food.
He said, thus, the digital tech sector had a key role to play in addressing the issue of climate change.
According to the World Economic Forum, digital technology solutions have the potential to reduce greenhouse gas emissions by 15 per cent by 2030.
"Digitalisation is the latest initiative used in various aspects of societal life today, and we can observe emerging key digital trends and challenges."
Ismail Sabri noted that in a bid to spark new innovations, the government designed a digital ecosystem through the MyDIGITAL initiative that encompasses the Digital Economy Blueprint and the National Fourth Industrial Revolution Policy.
"These policies are set to equip Keluarga Malaysia with the relevant knowledge and digital skills. It will shape a connected nation through the development of digital infrastructure; the implementation of regulation in accordance with the needs of the time and is flexible with changes of technology while accelerating innovation.
"The MyDIGITAL initiative is also aligned to Malaysia's nation building goals, especially the 12th Malaysia Plan, in transforming Malaysia into a high-income nation driven by digitalisation, in addition to being a regional leader in the digital economy.
"I have high hopes that close collaborations between ministries and agencies that we see today can be multiplied, in an effort to stimulate the technology and innovation ecosystem, for the sake of the nation's prosperity and well-being of Keluarga Malaysia," he stressed.
Ismail Sabri also said playing host to WCIT 2022 showcased Malaysia's capabilities as a competitive digital nation.
At the same time, he noted, this effort ensured that the country was not left behind in the technology and innovation ecosystem.
He said through digital literacy, this effort would raise awareness on the importance of technology adoption and innovation among Malaysians, in line with current developments that are happening around the world.
"Malaysia's ability in using new and innovative technology to ensure the country's recovery amid the pandemic was evident.
"For example, the use of digital applications with various functions of information technology successfully contained the Covid-19 pandemic in the country, in addition to helping save businesses and jobs as well as ensuring continuity in the learning process.
"As such, science and technology-based measures that have been implemented played key roles in our success. As such, Malaysia's success in winning the right to host WCIT this year is something we should be proud of," he said.
Penang is the host of WCIT 2022.
Commonly referred to as the Olympics of the world's information technology industry, the main theme for this year's congress is "Connecting and Transforming the World".
WCIT 2022 attracted the participation of more than 4,500 visionaries, captains of industry, government leaders and academics that span across over 60 countries.
Source: https://www.nst.com.my/news/nation/2022/09/830909/digital-achievement-crucial-malaysias-economic-recovery-says-pm