Advertisement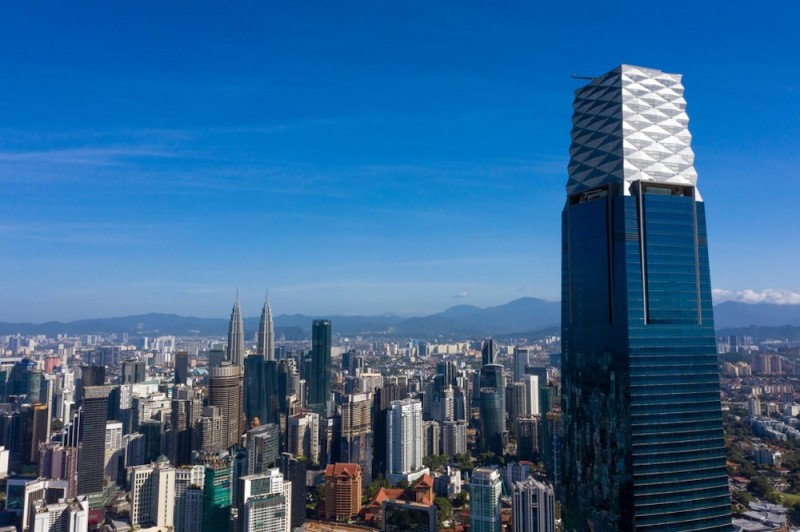 Image credit: Retail in Asia
KUALA LUMPUR: Malaysia provides various opportunities to multinational organisations given its strong economic fundamentals, including vibrant export activities and manufacturing capabilities.
HSBC Malaysia multinationals global banking head Shreyas Krishna said these organisations could be a significant source of investment across various sectors of the country.
Krishna said it would be crucial for Malaysia to attract high-quality foreign investments to support its recovery and growth, especially after the Covid-19 pandemic.
Among the country's key business corridors is the Malaysia-United States (US) tie, which has the potential to expand further.
"Malaysia is a natural base for US corporations looking to tap into high-growth ASEAN markets, given its proximity and solid historical ties as well as its well-established financial markets.
"American companies already based in Malaysia are reaffirming their commitments with major investments in the pipeline, such as Micron and Intel.
"Particularly, there has been an increased focus on the electrical and electronics (E&E) industry, the digital and innovation space, and the education sector to strengthen US-Malaysia partnerships," he told the New Straits Times in a recent interview.
Another business corridor that is also significant to Malaysia is the one with the European Union (EU).
He said European companies already based in Malaysia are also reaffirming their commitments with major investments in the pipeline, such as Infineon, and Ericsson.
He said that the EU continues to be a crucial strategic ally and adviser in support of Malaysia's reform agenda across the trade, green and technology areas.
"Other opportunity areas that European companies continue to focus on include infrastructure, especially after the recent revival of mega infrastructure projects, retail, manufacturing and healthcare amongst others," he said.
With regards to Ukraine and Russia conflict, he noted that the Malaysian economy is resilient with diversified sources of growth from a range of countries.
The combined trade of Ukraine and Russia was 0.5 per cent of Malaysia's total trade in 2021, therefore first order impact is minimal.
"External challenges have inevitably brought disruptions to global trade, but it has also offered a period for companies to embrace change and plan for a more resilient future.
"The ASEAN region's global supply chains – spanning electronics, automobiles, textiles, and garments – have become deeply interwoven with the global economy.
"Malaysia's prominence, specifically within global manufacturing, trade, and supply chains, has been fueled by a large and skilled workforce, shifts in production, and the country's booming consumer base," he noted.
Free trade agreements (FTAs) such as the Regional Comprehensive Economic Partnership (RCEP) also significantly reignited Asean's foreign investment.
Krishna said the combination of economic reopening and RCEP could be the panacea for renewed investment from China and Japan.
"As a gateway to ASEAN, Malaysia can further strengthen its cross-border trade and economic ties with RCEP partners.
"In addition, the RCEP will also be vital in drawing more investments into the country and the region as a whole, with more foreign companies basing their production in ASEAN, given that the RCEP effectively allows convergence between the FTAs.
Meanwhile, HSBC Global Research chief Asia economist and co-head of global research Frederic Neumann said changes in Malaysia's overnight policy rate (OPR) are unlikely to affect trade in a meaningful way.
He said the ringgit's depreciation has helped preserve the competitiveness of Malaysian exporters.
"Rising interest rates in other economies will likely dampen demand for goods.
"As such, it is not the rise in Malaysia's OPR that is affecting trade but the rise in interest rates globally.
"Although Malaysia continues to be highly competitive in exports such as commodities and manufactured goods, the downturn in major export markets, including the US, China, and Europe, will inevitably weigh on shipments," he said.
He said that even if Malaysian export growth is bound to slow, HSBC Global Research expects the economy to gain global market trade share given its competitiveness.
Source: https://www.nst.com.my/business/2022/08/820341/malaysia-natural-base-us-companies