Advertisement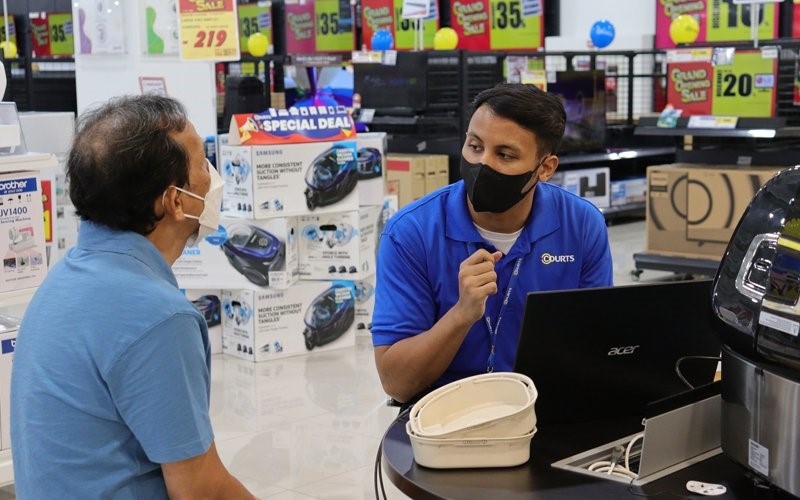 KUALA LUMPUR: A buy-now-pay-later (BNPL) service provider has proposed that market players be consulted before the Consumer Credit Act (CCA) is passed.
Jason Wong, the general manager at ShopBack Malaysia, said the government could hold discussions with an industry focus group so that practical operational feedback can be gathered for the consultation paper on the proposed legislation.
Wong said ample time should also be given to market players to ready themselves to meet expectations of the regulator.
Work on the consultation paper is in progress, and it is expected to be presented for discussion some time in the second quarter of 2023 (Q2 2023).
The CCA, whose objective is to ensure growth and stability of the financial system, will be administered by the consumer credit monitoring board under the finance ministry.
"Efficient regulation is essential. A close working relationship between the regulator and the industry will leave us in a better position to meet the needs of the under-served and under-banked segments," Wong said.
It has been revealed earlier that there is a growing number of unregulated players in the consumer credit space, including BNPL companies, non-bank factoring and leasing companies, impaired loan buyers and debt collection agencies.
A survey conducted on 10 non-bank BNPL providers shows that the BNPL market's transaction value skyrocketed to RM1.49 billion in 2021 from RM55 million in 2020, while the global BNPL industry is estimated to be worth around US$157 billion (RM699 billion).
The growth means greater risks of unfair or predatory practices that often target vulnerable households and small business consumers.
"As they grow in scale, bringing these players within the regulatory remit will help to better protect credit consumers and ensure the orderly development of the consumer credit industry going forward," the organisers of the survey said.
Malaysia's household debts rose to RM1.375 trillion as of end 2021, from RM1.27 trillion in 2020.
Wong expressed hopes that apart from enacting regulations, the government would also introduce financial education and raise awareness to ensure prudent spending by the consumers and the overall effectiveness of the requirements under the legislation.
Source: https://www.freemalaysiatoday.com/category/business/local-business/2022/08/08/buy-now-pay-later-service-provider-wants-to-be-consulted-on-proposed-act/