Advertisement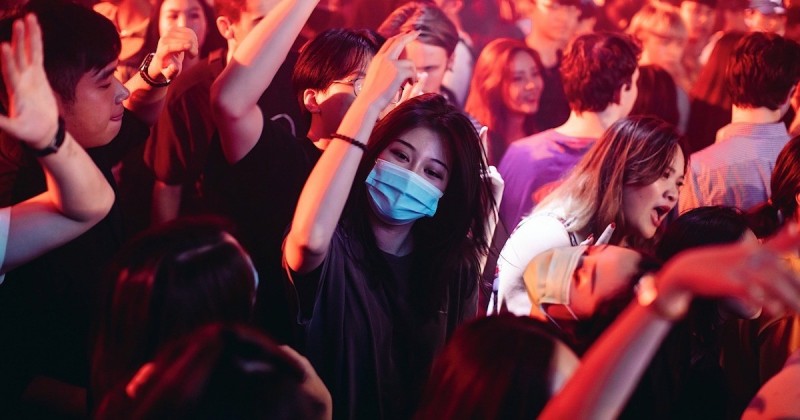 KOTA KINABALU: Things are looking up for Peter Dicky Lee since the reopening of nightlife spots last week.
"We, as artiste, had been suffering for two years without income; I think it was timely for the government to allow nightclubs and pubs to reopen, as Sabah is also celebrating the month-long Kaamatan Festival in May.
"I've received some invitations to be a chief jury for the Kaamatan beauty pageant. Last week, I was invited to perform for the state Social Welfare Department. So, at least I can put food on the table," said Peter who has been a long-standing entertainer in the state since the 1970s.
Before Covid-19 struck, Peter said he earned his primary income from performing for Chinese New Year, Hari Raya, Kaamatan Festival and Christmas events, besides doing some recordings with Radio Television Malaysia (RTM).
"During the relaxation of the restrictions, I made a small income from helping a friend to promote his motorcycle business.
"I was also invited to make a guest appearance as a gang leader for a local produced movie called 'KK Knock-Out'," said Peter who was awarded the Penyanyi Sepanjang Zaman Award (singer for all time) by the state government in 2009.
"The artistes' conditions are very pitiful because a lot of my friends had turned to busking in shopping complexes while some became Grab drivers.
"We carry on singing to earn a living instead of doing nothing at home. I almost did the same if the restrictions were prolonged," said Peter, who represented Sabah twice in the Bintang RTM in 1979 and 1980 and finished first runner-up on both occasions.
The evergreen singer is planning to revive the entertainment scene through organising the talent search events which he had done successfully before the pandemic.
"I'm going to restart my trademark events such as Sabah idol, beatbox battle and a few others to unearth local talents.
"I'm looking forward to holding an East Malaysia talent star search for Sabah and Sarawak. We did one successfully before and received a huge sponsorship from a corporate company," said Peter.
A pub operator at KDCA Penampang here, who wants to be known as Chong, said his business has been slow as patrons are very cautious because the Covid-19 is still around.
"We have patrons coming in and out and I notice they would go home before midnight, which is a new norm unlike before when they would stay until 2am," he said.
"I've been operating here for 20 years now and the past two years had been very difficult because we still continue to pay the monthly rental of RM5,000 despite not operating. It is draining our savings," he said.
"I think it will take a few years for the nightlife business to recover back like before because many people are still jobless, especially in the tourism industry," he said.
For Ricky Lim, who is operating next door, he said the patrons coming to his pub are mostly his former regular clients.
"The patrons are trickling in to relax after the long lockdown at home. They come here to listen to live music performances and catch up with friends.
"There is no surge of crowd coming to my place as everyone is putting their safety first and adhering to the standard operating procedure (SOP) where each table allows only three persons," he said.
To Lim, looking for workers has been a challenge, as he believes many locals have returned to their hometown to harvest their paddy fields and celebrate the Kaamatan.
Source: https://www.nst.com.my/news/nation/2022/05/798501/despite-nightlife-reopening-entertainers-nightspot-operators-are-still