Advertisement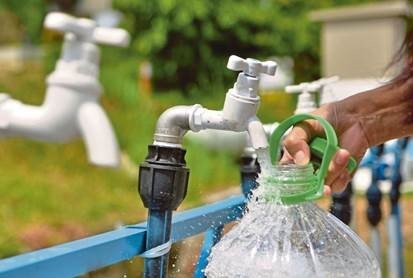 PETALING JAYA: In light of a potential dry spell until mid-September, the authorities should provide early information on potential water shortages, business groups have urged.
Federation of Malaysian Manufacturers (FMM) president Tan Sri Soh Thian Lai said water shortages should be communicated at least two to three weeks in advance.
"Authorities such as the National Water Services Commission (SPAN), state governments and water operators should have an effective communication strategy to alert industries.
"Industries should also be updated on the situation with a contingency plan set in place by the authorities to mitigate the situation.
"FMM also urges manufacturers to practise water conservation at factories and have a water supply contingency plan in case of rationing," he added.
Soh said the government should also provide incentives to support the industry's investment in cleaner technologies, water treatment facilities, water-saving devices, rainwater harvesting and extraction of underground resources.
SME Association of Malaysia president Ding Hong Sing said dry spells were not unusual but added that notices on water shortages should be given in advance for businesses to be prepared.
"The authorities have experts who know whenever hot spells and potential water shortages may occur, so they should make an early announcement for businesses to be ready.
Federation of Malaysian Business Associations (FMBA) deputy secretary-general Dr Sri Ganesh Michiel concurred, saying relaying such information swiftly allowed the public and businesses to make the necessary preparations.
"All relevant agencies must be fully prepared in case shortages occur," he said.
FMBA vice-chairman Raymond Woo said their members would be notified to practise water conservation measures in preparation for any shortage.
"Another area of concern is also the likelihood of forest fires where we can hopefully engage with both Malaysian and Indonesian plantation owners to mitigate such incidents," he said.
Source: https://www.thestar.com.my/news/nation/2022/05/12/warn-us-of-water-shortages-early-urge-businesses