Advertisement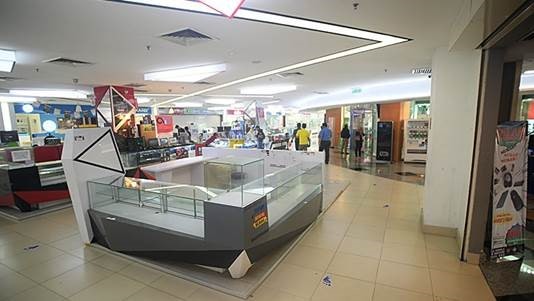 PETALING JAYA: Six years after its establishment, the government-sponsored Mara Digital Mall near Pertama Complex in Kuala Lumpur has clearly not met its objectives, says Bangi MP Ong Kian Ming.
The digital mall, set up to rival Low Yat Plaza back in 2015 by current prime minister Ismail Sabri Yaakob, sits mostly empty, he said.
He said this was the situation even before the pandemic.
In a statement, Ong said that during a recent visit, he found many of the lots at the mall were empty or were occupied by other businesses.
"It is difficult for a mall to succeed when there is political interference and government involvement from its conception to execution," he said.
He highlighted successful and sustainable businesses that involved partnerships between Bumiputera and non-Bumiputera entrepreneurs like the ALL IT Hypermarket, Farm Fresh and SLURP.
As such, business proposals under the Bumiputera Economic Empowerment (BEE) programme need to be sustainable and resilient to market competition, he said.
They must be able to foster innovation and creativity to thrive.
Ong said he was all for Bumiputeras to develop their business skills, but expressed concern over Ismail's recent announcement for proposed quotas for Bumiputera-owned businesses at strategic locations like shopping malls.
Moving forward, he proposed the following for the BEE agenda to thrive:
Clear rules about Bumiputera equity in different sectors of the economy;

Transparent mechanisms for BEE programmes, including open tenders for government projects;

Aggressive push for different and genuine models of partnerships and economic empowerment involving both Bumiputeras and non-Bumiputeras;

Separate evaluations and models of BEE for the Sabahans, Sarawakians, Orang Asli and Indian communities; and

Fixed timelines and parameters for the gradual phasing out of BEE programmes with a sectoral and industry-specific approach.
Source: https://www.freemalaysiatoday.com/category/nation/2021/11/24/bumi-entrepreneurs-must-be-resilient-to-competition-says-mp/