Advertisement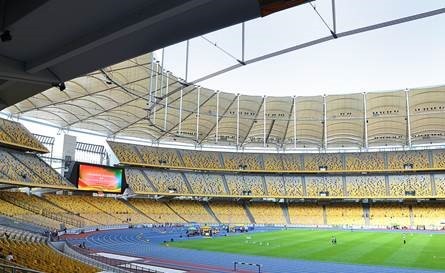 PETALING JAYA: The voice of the Sports Industry Coalition (SIC) has been heard and the members are grateful.
The SIC, who represent the majority of mass participation sporting event industry players in Malaysia, extended their gratitude to the government on the reopening of mass participation sporting events.
The industry took the biggest hit following the Covid-19 pandemic.
"The coalition started when the mass participation community found us unrepresented and our voice unheard. The members of the coalition now have a platform," said WS Khoo, the technical operation and new business development person of the ChampionChip Sports Timers Sdn Bhd.
"This announcement is a welcome reprieve and would provide much-needed breathing space for the mass participation sports industry players who have lost their source of income. Their businesses are still reeling from the impact of the Covid-19 pandemic and are yet on the road to recovery."
Added CG Lim, the regional director from World Endurance Malaysia, who is the organiser for Ironman events in Malaysia: "The SIC wishes to express its deepest gratitude and thank Datuk Seri Ahmad Faizal Azumu for his support to the industry.
"Although reopening will be a slow and steady process, and will appropriately vary across the country, this is a small step in the right direction not only for the sports industry but for the entire country."
Azman Fahmi, the chief operation officer from Muse Group Asia, the organiser of Spartan Malaysia, said: "The Youth and Sports Ministry have listened to the industry players to gather feedback and ideas on how to get the mass participation sports industry going again during these challenging times, without compromising health and safety.
"We are grateful."
Source: https://www.thestar.com.my/sport/others/2021/09/17/sports-industry-coalition-reopening-of-events-a-welcome-reprieve