Advertisement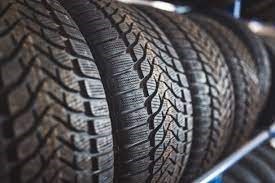 KUALA LUMPUR: The Malaysia Automotive, Robotics and IoT Institute (MARii) and Bank Muamalat Malaysia Bhd are continuing their partnership to offer financial assistance to the automotive aftermarket sector, which is expected to benefit 500 aftermarket businesses.
The partnership is a continuation from the partnership that was established in May 2021 on a special financing programme for automotive vendors in Malaysia, the two organisations said in a joint statement today.
Bank Muamalat has tailor-made financing of up to RM500,000 for the aftermarket in the automotive industry, at a competitive profit rate of 3.5 per cent per annum over a seven-year tenure, based on the terms, conditions and criteria, by leveraging on the Targeted Relief and Recovery Facility (TRRF) established by Bank Negara Malaysia.
The financing scheme includes a 12-month moratorium on monthly instalments for the first year.
The terms are designed to be SME-friendly, as Bank Muamalat only requires a company to be operational for two years to be eligible.
MARii chief executive officer Datuk Madani Sahari said the financial assistance signifies an important step by the banking sector in Malaysia being an important component of the support system for the automotive industry.
"We understand that many of the aftermarket businesses need financial assistance during this pandemic to revive their operations.
"Through this collaboration, any aftermarket small and medium enterprise (SME) requiring this assistance from Bank Muamalat can contact MARii to ensure a higher success rate in their applications," he said.
Meanwhile, Bank Muamalat president and chief executive officer Khairul Kamarudin said although there are signs of a gradual normalisation of economic activities – businesses are still struggling with cash-flow issues – thus, the assistance is timely.
"The aftermarket sector within the automotive industry can tap into the TRRF fund to revive operations and boost recovery," he said.
MARii aims to disseminate the information and create awareness about the assistance offered to aftermarket SMEs, as well as provide assistance and consultation to applicants.
It will provide business coaching for workshops to regain their business momentum post-pandemic, through MARii's flagship programme for automotive workshops – the Workshop Transformation Programme (WTP).
WTP has helped more than 4,000 automotive workshops improve their business profiles and operational productivity since 2014.
Aftermarket business owners interested to apply can contact MARii at info@marii.my
Source: https://www.nst.com.my/cbt/2021/09/726980/marii-bank-muamalat-partnership-benefit-500-auto-aftermarket-businesses